7 Ways You Can Make Income while Traveling Around the World
When people are interested in leaving the "daily grind" of normal life and live a life on the road, one of the first concerns is income.
How are you supposed to make a steady income while traveling around the world?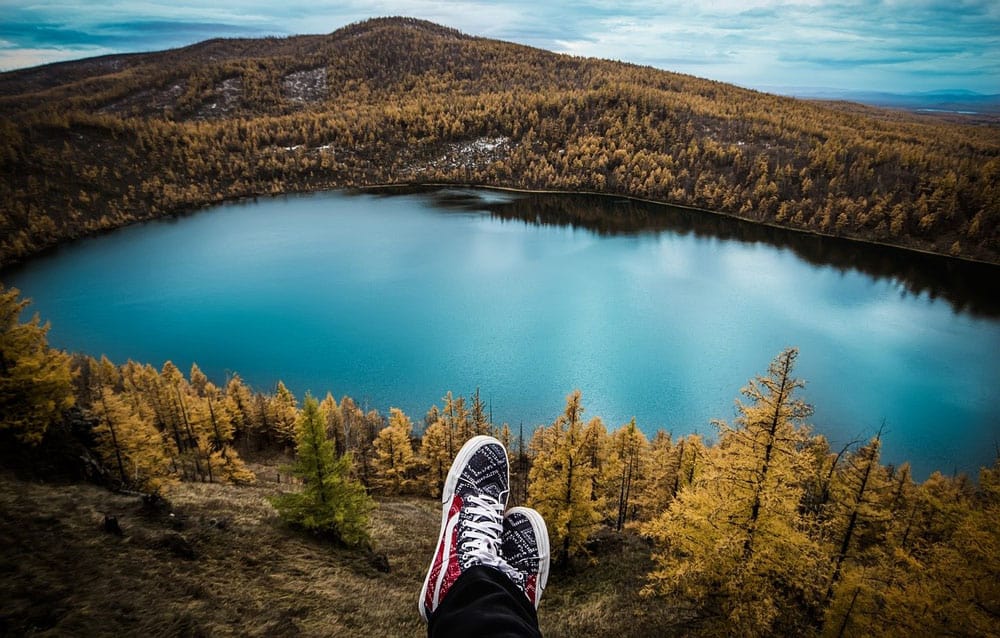 While many blogs and companies will claim a single solution to making money while traveling, I would like to explore multiple ways you could create an income while working remotely.
7 Ways to Make Income Remotely while Traveling
Affiliate Marketing
Blogging
Odd-Jobs
Street Performing (Busking)
Teach English
Search Engine Optimization
Virtual Assistant
1. Affiliate Marketing as a Passive Income
Affiliate Marketing has been one of the most common methods for people looking to work while traveling. For the people who are not familiar with this income strategy, let's begin with the basics.
What is Affiliate Marketing?
Affiliate Marketing is earning a commission by promoting products or services that are from another business (or individual).
This can be obtained through reviewing, sharing, and recommending products online and can be done through any online channel such as YouTube, Blogging, and Social Media.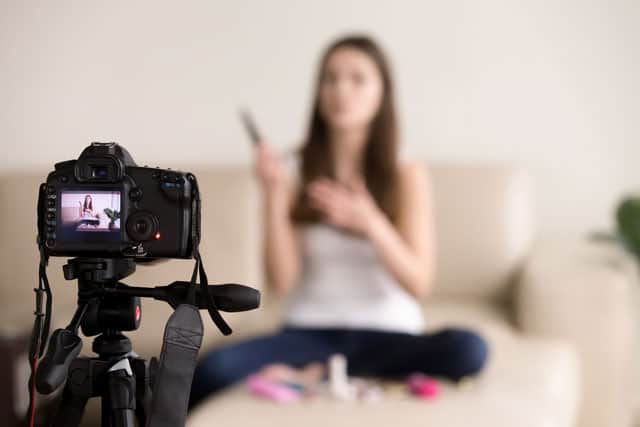 This income strategy is one of the most popular for people interested in working remotely since you do not have to create or own your own products. This means that once you have a way to generate online traffic, you do not have to invest time and money in product creation.
Full Disclaimer- this method of income is not easy and takes a long time to build if you do not already have a source of traffic online. Although, if your mind is in the right place and you work diligently at building a reputation online, then this can be a huge success for you for being able to
travel freely.
We recommend checking out Pat Flynn's Epic Guide to Affiliate Marketing if you are interested in learning more about how to earn passive income with affiliate marketing from one of the best in the industry.
2. Blogging as an Income Strategy for Working Remotely
Blogging is also a very popular method for individuals making an income while traveling the world.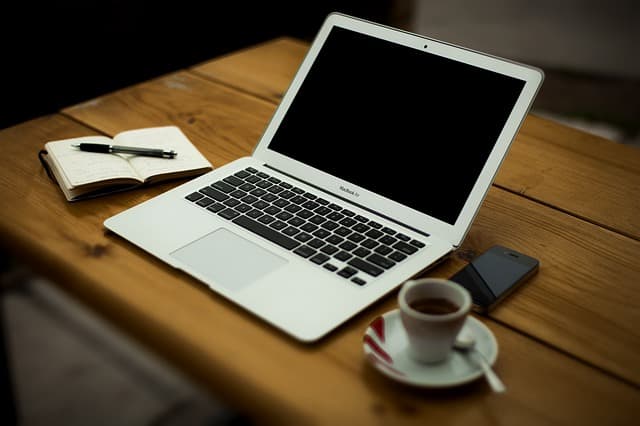 This is because almost anyone can write and create a new blog has never been easier with all the simple website builders available. But, how do you get starting with creating a successful blog?
Easy-to-Follow Steps to Creating a Successful Blog
Find a Specific Niche to Target for Your Articles
Finding a niche for your blog is the first thing you should
do when thinking about generating traffic. Not only will this keep your content
relevant to a specific customer segment, but you will be able to create offers
and recommendations that directly relate to your audience.
A good idea when choosing a niche is to find an audience that
you already know about. What interests do you currently have and could easily write
about?
For example, if you are a carpenter in you free time then
you might already know quite a bit about wood working and some of the pain
points and interests of other people interested in carpentry. Or perhaps you
play the violin and can easily find the time to write for violin players.
This is helpful for multiple reasons.
First off, you already know a bit about your audience and
might be able to know of opportunities to offer certain products or even create
a service that you know they might be interested in.
Secondly, if you choose an audience based around a topic that
you are already involved with, then writing content will come naturally to you.
2. Create Useful Content for Your Audience
Now that you have chosen your audience, then it is time to start creating content that they want to read. It can be helpful to think of the psychographics of your customer segments to aid in this process. What are the interests of your audience? What does an average day look like for your customer segment? What paint points do they have? What challenges do they deal with?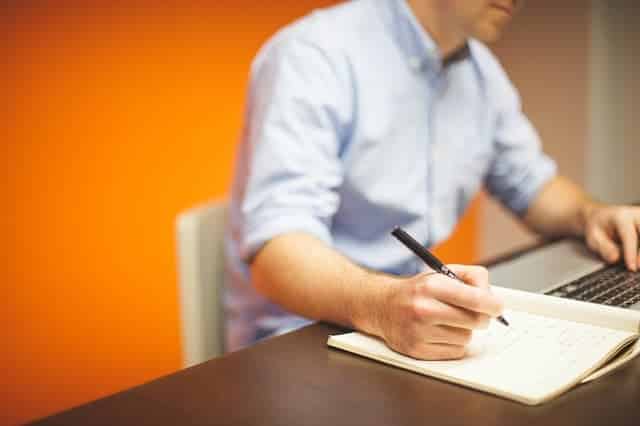 Once you really start understanding your audience, then you should
have no problem creating content that can be easily consumed by them.
3. Search Engine Optimization
So, we now have our audience and have created useful
content. In order to have the content be found online, it is important to optimize
your articles for search engine.
While search engine optimization can be an intricate topic,
learning the basics to use for your blog can be an easy task.
We recommend using these easy SEO techniques when optimizing your blog articles.
Craft a compelling title
Add keywords in Title, Headings, and Image <Alt> Attribute
Include multiple photos and/or video
Lengthy content of 1,400 words or more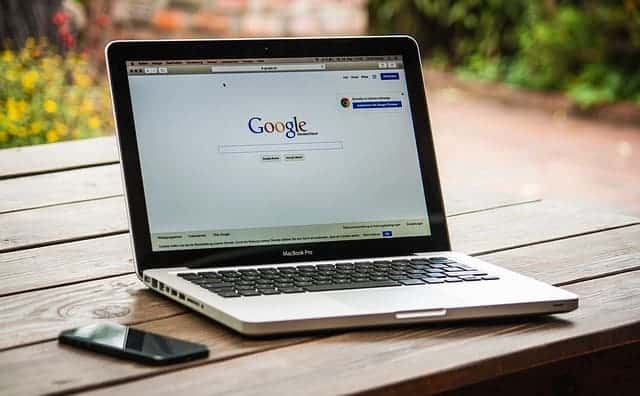 If you think that you can be a successful writer online and
want to take the next steps, we recommend checking out the Smart Blogger and the various courses
they offer for building your expertise on blogging.
Working Odd-Jobs while Traveling the World
This is one of the most overlooked methods of income while traveling and one that I am personally familiar with and can vouch for. There are so many great ways to find quick and easy work to earn some cash while on the road and many of the jobs are temporary and do not require specific skills.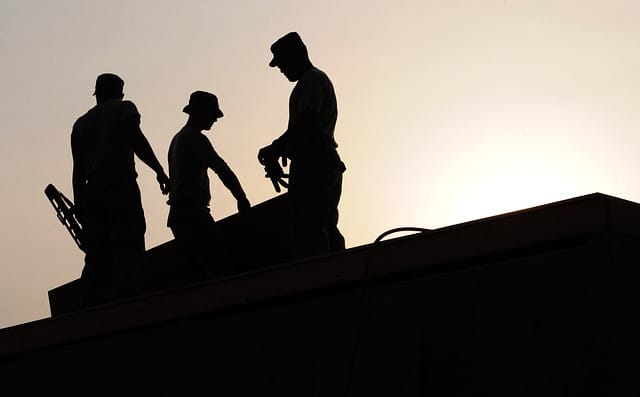 The temporary jobs that you will find while traveling
usually require some sort of manual labor. These odd-jobs can include construction,
painting, moving, lawn care, and the list goes on.
Where do you find Odd-Jobs while Traveling?
Craigslist
Craigslist can be an excellent way to find an odd-job in
your location for a few days or even a few weeks. You can find tons of manual
labor jobs in any town that you are visiting. If you are looking for a job
within a larger area, SearchTempest
is an excellent free tool that will search Craigslist in a certain mile radius
so you can find a job before you even get to your location!
Facebook Local Groups
Most towns will have some form of a community group in which
people are posting all sorts of things including jobs or help needed. Whether
it is helping someone move into their new home or joining a team of painters
for a quick job, you can find good work on Facebook local groups.
Street Performing (Busking) for Income on the Road
Another excellent and often overlooked method if income while traveling is to become a street performer. While this income strategy requires a skill that people are willing to pay for while passing by, it is an excellent way to fill up the gas task while moving from one spot to another.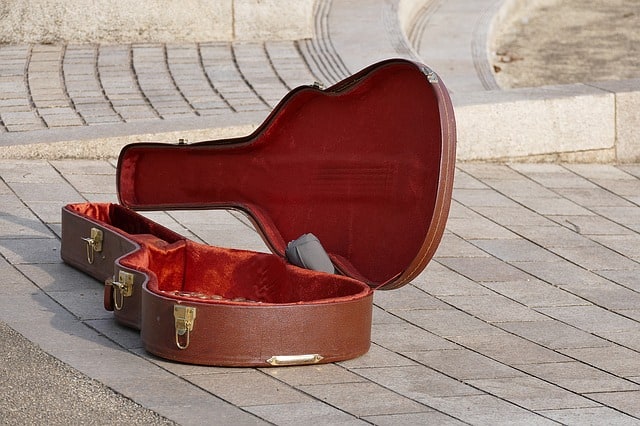 Busking is the most common method of street performance and
is playing music in a public place for voluntary donations. Simply play your
instrument and open your case or throw out your hat for some tips.
Of course, there are certain considerations when taking up
busking as an income strategy.
Local Laws and Regulations
It is always a good idea to check into the local laws
surrounding street music when deciding to find a spot to play. Some towns do not
allow street performers or require permits to play in public places. The last
thing you want is to end up in trouble with local law enforcement. Although, I
have never run into any issue with local law enforcement and they usually just
ask you to pack up and leave if you are not allowed to be there.
Foot Traffic
Of course, the amount of foot traffic in a location is super important when deciding to play music on the street. That, and there are some spots that may prove to be much more profitable than other spots. And depending on the spot, you could make anywhere from a couple of bucks to hundreds of dollars in a matter of hours.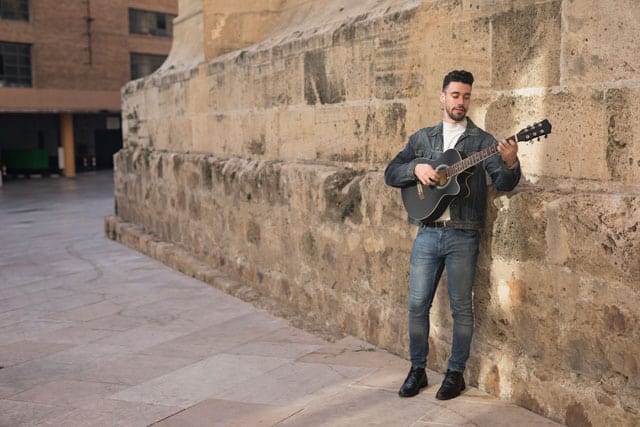 For example, playing music outside of the Old Faithful
Geyser in Yellowstone National Park could provide me with over $80 in cash for
just 15 minutes each hour when tourists gathered around to watch the geyser go
off where playing Portland in the middle of the day gave me $5 after playing my
heart out for an hour.
Location, Location, Location
Another consideration is certain stores that will allow you
to play in front of the doors. While major chains such as Walmart and major
grocery stores have policies against this and will ask you to leave, there
might be locally owned grocery stores (or even some Whole Foods that allowed me
to play) that will allow your music with permission.
Teaching English while Working Abroad
This is yet another method that is extremely popular in the digital nomad community. Teaching English is now available for people who do not have a teaching degree although a bachelor's degree is usually required.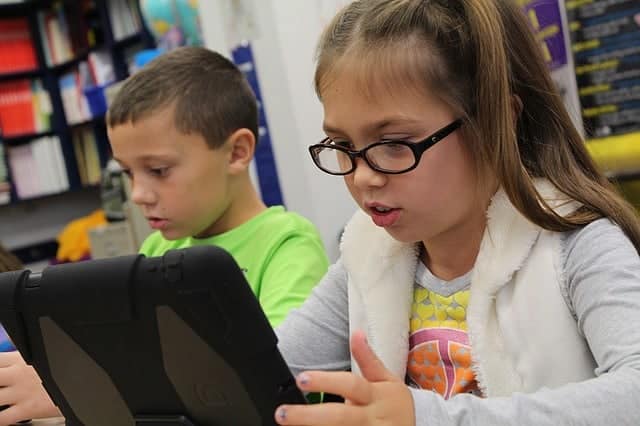 With a solid mobile internet connection, you can be able to teach English anywhere in the world and even pick your own hours.
Programs you can Teach English Online to Earn an Income Online
VIPKID
VIPKID is a program that allows individuals to teach English
online to Chinese children. The interview process is simple and only requires a
whiteboard and some props to get started. To setup an interview with the VIPKID
team, simply sign-up and fill out
your application information to schedule your 1-on-1 video interview.
QKIDS
QKids has a very similar base pay and structure to VIPKID but is slightly less popular. The base class rate starts at $8 and you can make up to $18 an hour with their program. While it is similar to our before-mentioned choice, there are some key differences when comparing VIPKID to QKIDS that you should be aware of before choosing any particular program. 
TeachAway
TeachAway is another popular online teaching platform that
goes beyond just teaching English. It works like a job board that lists several
teaching opportunities online. The do offer a teaching
certification that is helpful for being hired by open positions on the
website.
DaDa
DaDa is an online teaching platform that hires any
native-English speakers from around the world unlike other companies that are
restricted to working with individuals from North America. DaDa is also one of
the highest paying online teaching opportunities for people with a bachelor's
degree. You can apply for a teaching position directly on the DaDa homepage.
Search Engine Optimization
Search Engine Optimization is also a popular skill among the digital nomad community. Like many other online skills, there are numerous job postings that are allowing for remote applicants.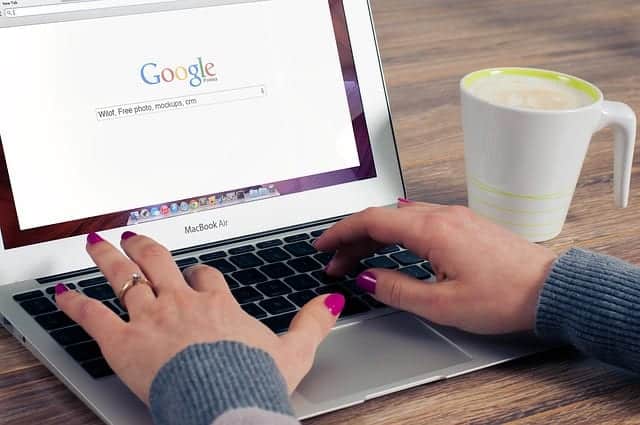 What separates SEO from other online skills is that not only
is it in high demand, but the trade is not as large of a learning curve as
other online jobs. For the newbies, let's start with the basics.
What is Search Engine Optimization?
Search Engine Optimization (SEO) is the process of
increasing the visibility of a website or webpage in organic search results like
Google or Bing.
This works by increasing the reputation and quality of
webpages to rank higher in search results. This can include building links from
other websites, adding in relevant keywords, increasing speed, and
click-through rate from traffic online although there are hundreds of ranking
factors to increase the authority of a webpage.
The great thing about SEO is that it does not require much
technical knowledge as compared to other online skills. Once you have learned how
to properly implement SEO and have some social proof of your work, then you can
browse the hundreds of online remote SOE jobs that are listed online each week.
How do I get Started with Search Engine Optimization?
There are most likely hundreds of books and online courses that teach SEO, but we recommend giving the ClickMinded SEO Course a try and see what you think of the free SEO Mini-Course before paying for the full training ($497).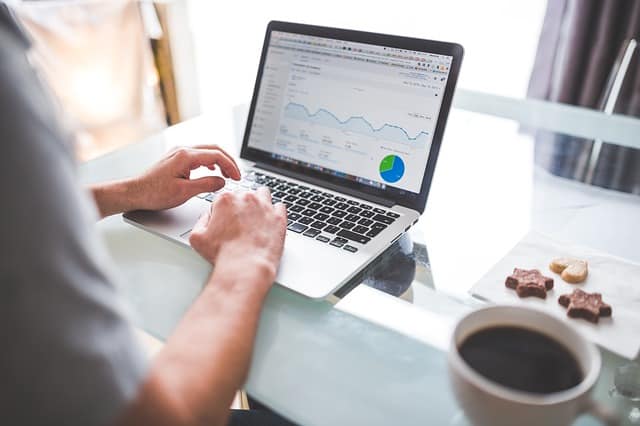 If you are not ready to spend money on training, there are
also free options available to see if SEO is the right field of study for your
online income. One great option that we found with tons of great content was
the MOZ free SEO training
Course on Udemy.
Making an Income Online as a Virtual Assistant
Are you good with administrative tasks and want to continue working the office duties but remotely? If this is the case, then becoming a Virtual Assistant (VA) might be the perfect option for you.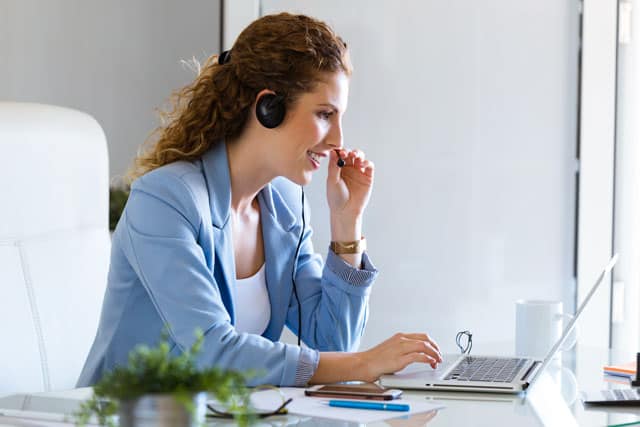 This option is great for some people since many times, it
does not require a college degree or any sort of certification. If you already
have the administrative skills and have enough experience to be able to offer
those skills for multiple clients at one time, then becoming a Virtual
Assistant should be a possibility for remote income.
What Sort of Task might a Virtual Assistant be Responsible For?
There are many tasks that a virtual assistant might be responsible
for which can include:
Managing appointments, emails, and calendars
Social media management
Website management
Preparing reports
Customer support
Email marketing
This is just a short list of what could be endless possibilities
of tasks for a VA—the important consideration is that the tasks that come with
a virtual assistant position usually require little to no technical skills, so
they can be done without special training.
What Income Strategy is Right for You to Travel the Globe?
This is just a short list of ideas to get you thinking and on your way to make a living on the road.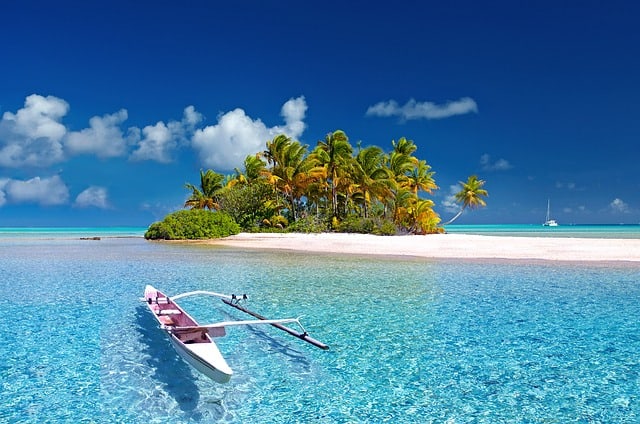 Some of the options require specific skills while some you could be able to accomplish without any special certifications or technical knowledge.
Is there a specific income strategy you would like to see on
this list? Let us know in the comments below!