There are few things as relaxing as your feet in the sand, the gentle sound of waves crashing on the shore, and the feeling of your furry friend's wagging tail by your side. Nothing compares to the joy of watching your pup enjoy the water and revel in the freedom of the shore. Whether you're taking a vacation to a dreamy beach destination or just looking for some local dog-friendly beaches near you, we have a list that will get you ready for some paw-some adventures. Check out eight of the best dog-friendly beaches in the U.S.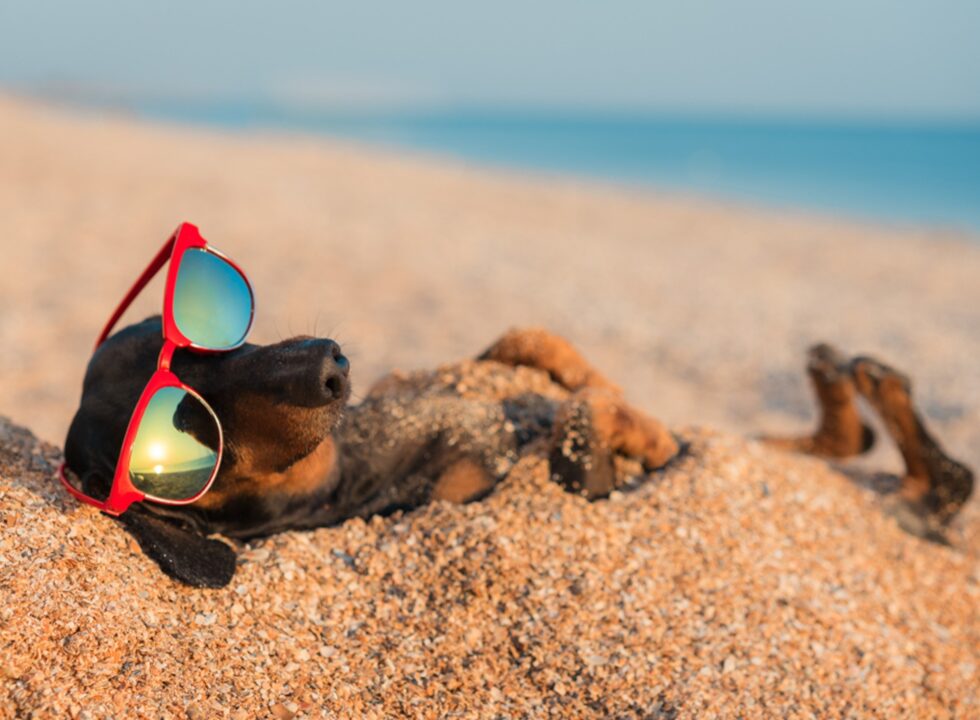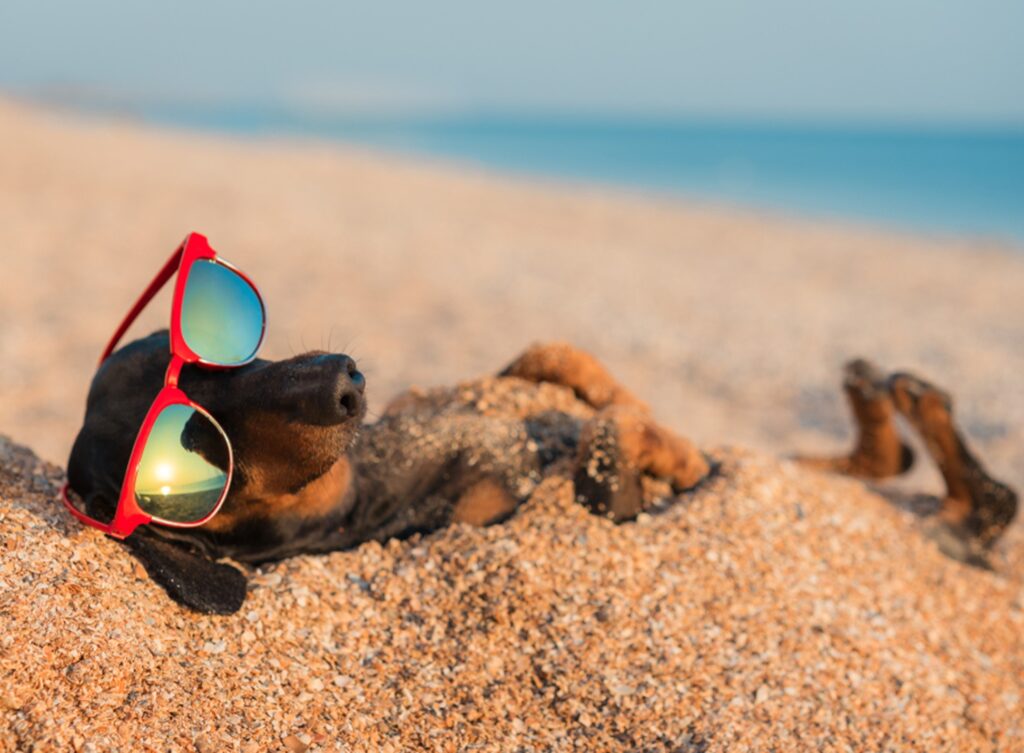 Source: Masarik/Shutterstock.com
Carmel Beach, California — Experience your own piece of paradise at Carmel Beach, nestled along the breathtaking coastline of Northern California. Your canine friend will experience a dog-friendly environment where dogs are fully embraced at this beach. Experience off-leash freedom where your dog can frolic joyfully in the ocean waves and scamper along the soft sands. Take in the view of Cypress trees and blue, blue waters while you two enjoy unforgettable walks. Your pup is welcome to use their amenities, like their freshwater stations, and you can use their dog waste stations if Fido needs to do his business.
Huntington Dog Beach, California — Here's another canine paradise on the Pacific Coast. Your dog can drink fresh water out of their dog fountains. Huntington Dog Beach boasts a vibrant community of fellow dog lovers and dog parents who truly embrace the camaraderie of and lifestyle of being a dog parent. Stop by the iconic Huntington Pier and be still with your pup as you two watch the stunning sunset together.
Montrose Dog Beach, Illinois — If you're in the Lake Michigan area, be sure to visit the Montrose Dog Beach. It's a leash-free haven where dogs can splash in the waters and romp around their welcoming atmosphere. They offer ample space for play along with waste stations and swimming areas for the dogs. Plenty of dogs go there to socialize and exercise. Plus, what else can beat the serene lake views AND the Chicago skyline?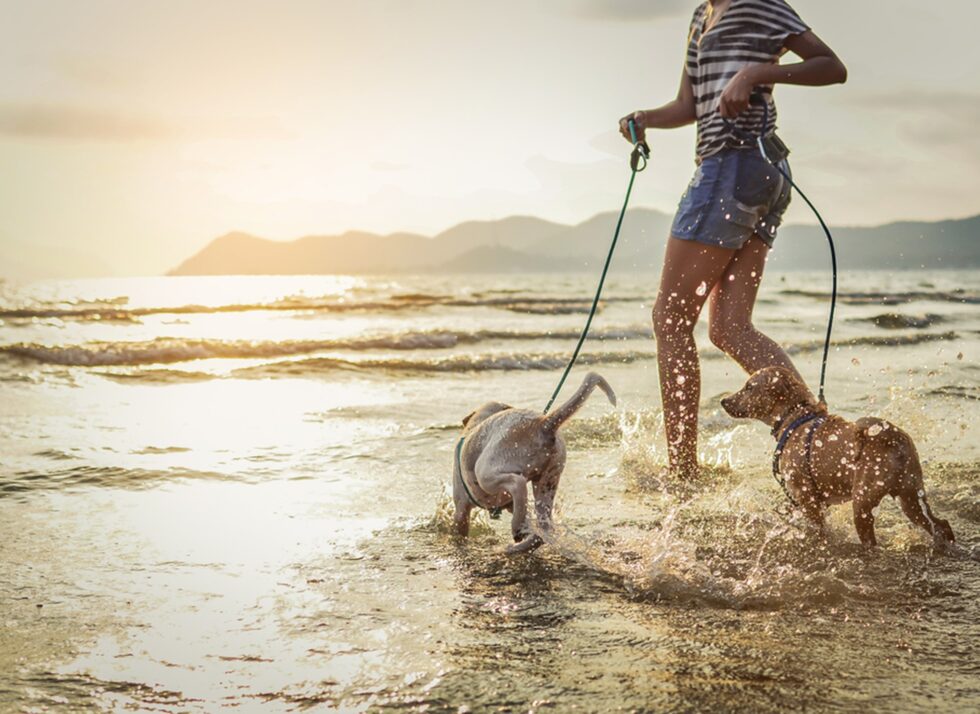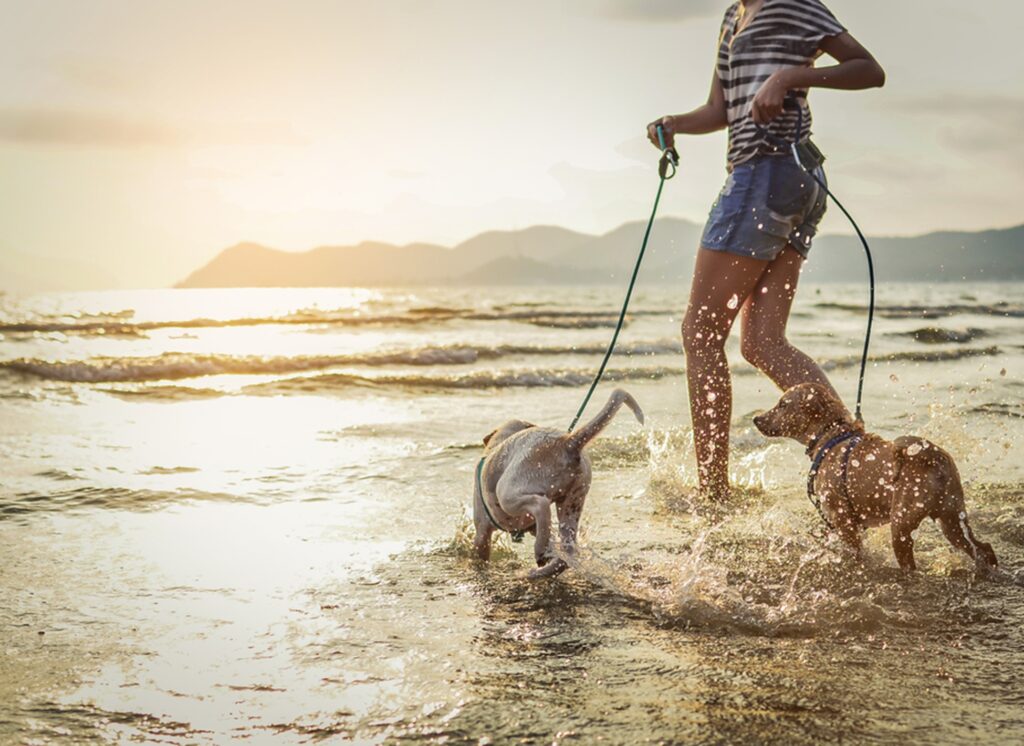 Source: amfroey/Shutterstock.com
Wildwood Dog Beach, New Jersey — Take a walk on the wild side by bringing your dog to Wildwood Dog Beach in South Jersey. Check out the iconic Wildwood boardwalk and stare into the Atlantic Ocean's endless horizon. It's the perfect beach to create cherished memories with your furry pal. Travel + Leisure notes that while dogs on Wildwood Dog Beach must remain leashed, the leashes in the park are optional. At that dedicated stretch, your furry companion can splash in the waves and bask in the sun to their heart's content.
Block Island, Rhode Island — If you're looking for a beach with miles of coastline for your doggy to explore and revel in off-leash freedom, head out to Block Island in Rhode Island. The island offers pet-friendly accommodations and is known for its gorgeous coastal vistas, coastal trails, and hiking trails. Get these things on the sea breeze and beach freedom before the summer ends.
Folly Beach, South Carolina — Have joy and folly at Folly Beach in South Carolina. This dog-friendly beach is perfect for canine enthusiasts, where their dogs can be off-leash. The town has a welcoming demeanor towards dogs and embraces canine guests with an array of pet-friendly lodging and dining options. Check out the swaying palm trees as you forge warm and lasting memories with your furry companion.
Jekyll Island, Georgia — Experience traditional Southern charm at Jekyll Island in Georgia. Your furry companion will love their dedicated off-leash beach area where they can run around on the sand. There are plenty of pet-friendly accommodations and dining options on the island. You'll love their warm community ambiance at this idyllic coastal retreat where you'll share an unforgettable beach experience with your beloved pet.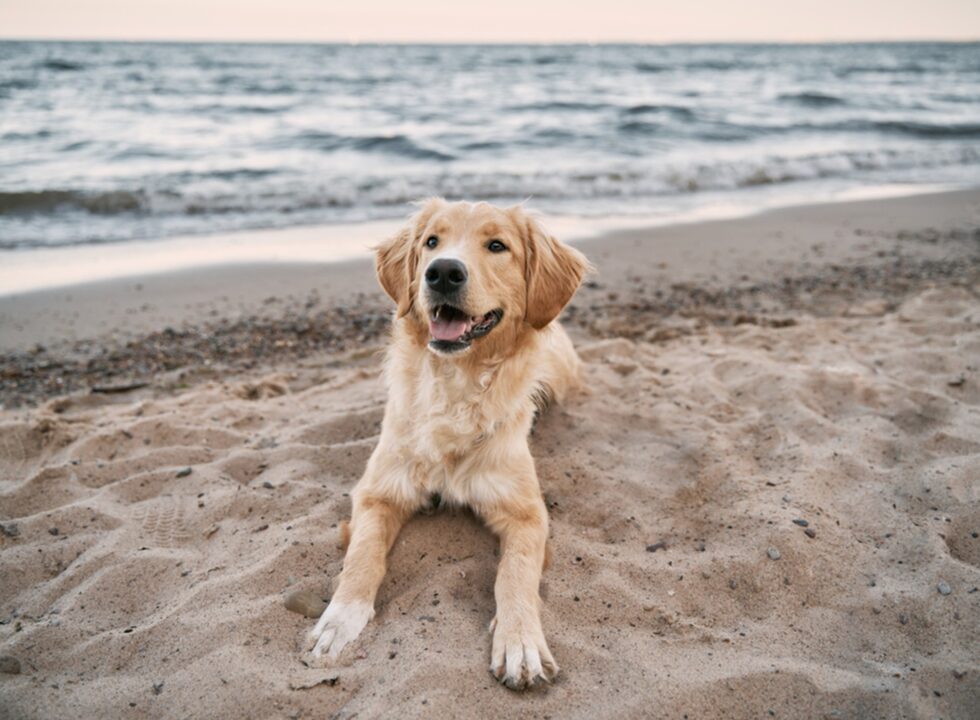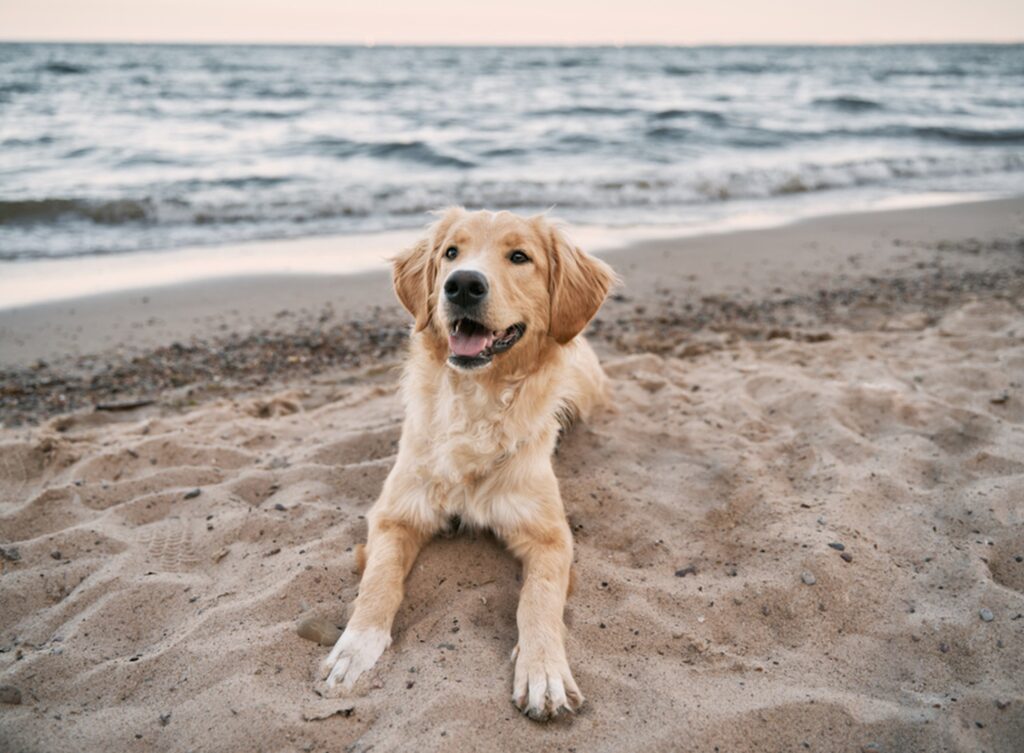 Source: alexgo.photography/Shutterstock.com
Canova Beach Park, Florida — Are you a dog parent who loves Disney? Then you have to visit Canova Beach Park, a dog-friendly beach in Indialantic, less than an hour and a half away from Disney World in Orlando. Get your dog all dressed up for the excitement with Disney dog tags. Canova Beach Park remains a delightful coastal destination focused on dog-centric leisure and natural beauty.
You've taken a moment to paw-se and reflect on some potential beach destinations for you and your pup. Get ready to grab their leash and pack their beach toys. You'll be making memories that will last a lifetime. There's no better place to bond with your dog than under the shining sun and the warm sand beneath your toes. Just remember that if you're at a beach or an area near the beach that allows dogs to go off-leash, make sure you get a tile tracker for your dog. You'll rest easy when your pup is running around and enjoying each and every moment of freedom.