Internet on the Road: Remote Wifi in USA
It's OK to admit it. Having internet on the road can be an essential part of travel these days. You can search for driving directions, find the closest auto shop, work a remote job, or simply enjoy the luxuries of streaming services like Netflix.
Best Way to Access the Internet on the Road while Traveling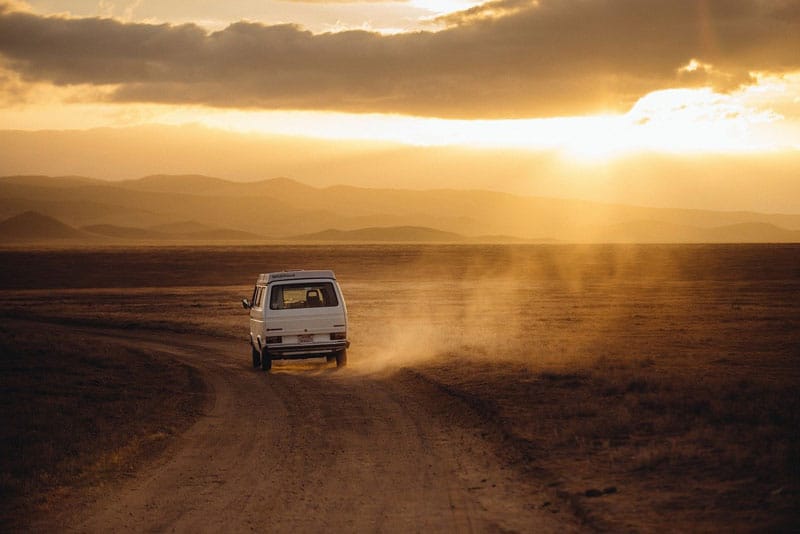 We are going to explore all the different options that are available to you depending on how you are traveling, where you're traveling, your budget, and how much data you plan on using.
This article covers the options available in the US which is vastly different than the options available for those traveling out of the country. For international travelers looking for internet solutions, check out our post for Internet on the Road while Traveling Abroad.
Table of Contents:
Mobile Internet in the United States
Mobile Internet in the United States
I am going to begin by airing out some grievances. I absolutely hate the oligopoly of the communications industry in the United States. The ability to have your own internet and the chance to work in remote places with 4G is difficult without spending an arm and a leg.
If you were traveling anywhere else in the world, you could buy a SIM card with data, chuck it into your unlocked phone and voila. You have internet for all your devices. However, that is not the case in the USA and your options for data in remote locations are limited. That being the case, let's explore some of the common methods of having internet on the road in the United States.
Using a Cell Phone as a Hotspot (Unlimited Plan – Post-Paid)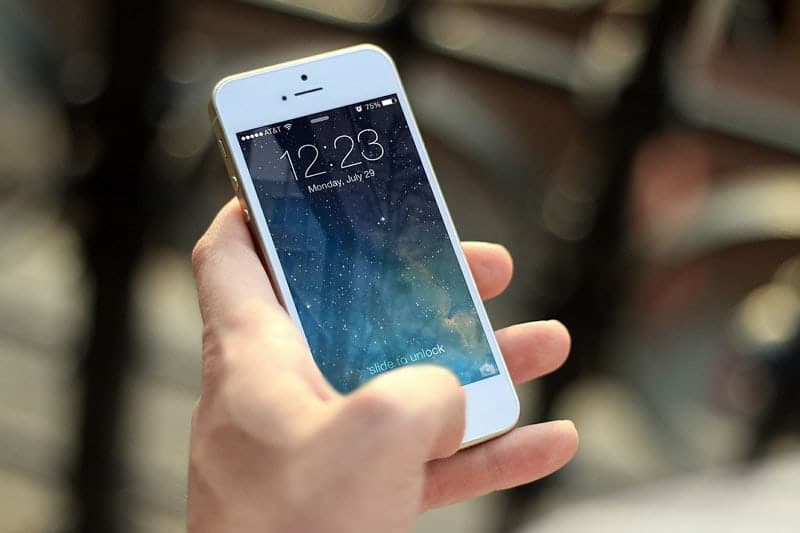 Let's clear the air. There is no such thing as an "Unlimited Plan".
Regardless of which cell phone provider you use, the data will be throttled at a certain point in data usage.
Verizon Wireless is the most popular choice with some of the best national coverage and their unlimited plan currently is $80/month. Unfortunately, after 15GB/month of usage on a hotspot, you are throttled to speeds that are not even fast enough to check your emails. Here are the data limits of the most popular communication providers in the USA.
Verizon Wireless: 15GB/month 4G LTE with hotspot ($80/month)
AT&T: 30GB/month 4G LTE with hotspot ($85/month or $50/month with 4 lines)
T-Mobile: 20GB/month 4G LTE with hotspot ($85/month or $43/month with 4 lines)
Sprint: 50GB/month 4G LTE with hotspot ($70/month)
It is almost as if the data allowances are in direct correlation with national coverage. While Sprint has a great data limit for those looking to stream or work while on the road, they are in dead last for their national coverage of 4G LTE. If you are one for traveling out west, then this option may seem too good to be true. On the other hand, Verizon Wireless has the best national coverage at the cost of having the lowest data allowance for their hotspot.
Pros:
Do not have to buy another device
Inexpensive option if you already have a phone plan
Cons:
Limited Data Usage
Drains the Cell Phone Battery
Caution for Verizon Prepaid Plans: Do not, I repeat, DO NOT get a Verizon prepaid plan for your mobile internet needs. It may seem like a decent option without having to enter any sort of contract or commitment, but you will soon find yourself using speeds that are unusable in any sort of congested area. While Verizon fails to communicate this honestly, their prepaid plans are on a different priority level than their post-paid customers. That means that if you are a prepaid Verizon customer, they will throttle your internet speeds if there are many post-paid customers using the network in any given area.
Using a Mobile Hotspot Device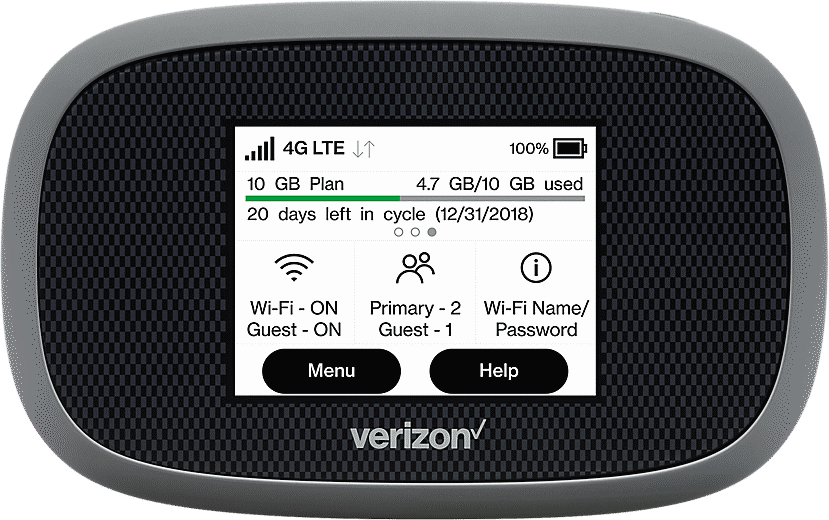 There is also the option of buying a device that has the purpose of being used as a hotspot and is not used as a cell phone.
To be completely transparent, I do not see much of a point in purchasing a mobile hotspot device in the United States. Unlike buying an Android or iPhone, when you buy a MiFi device, you are locked to the specific communications company and do not have an "unlocked" device. You are stuck using their specific plans which are the same as the cell phone plans offered.
When it comes to international travel, an unlocked mobile hotspot is an excellent solution (as I am using my unlocked Huawei E5770 right now). These devices work in just about every country in the world except the United States.
My honest feedback?
Do not bother wasting your time with a mobile hotspot in the United States unless you have money you are looking to throw away and never see again.
Pros:
You can connect multiple devices to a single mobile hotspot
Cons:
Service will be throttled to unusable speeds for prepaid customers
No difference in plans offered with cell phones
Cannot use an unlocked mobile hotspot in the USA
Taking Advantage of Public Wi-Fi in the United States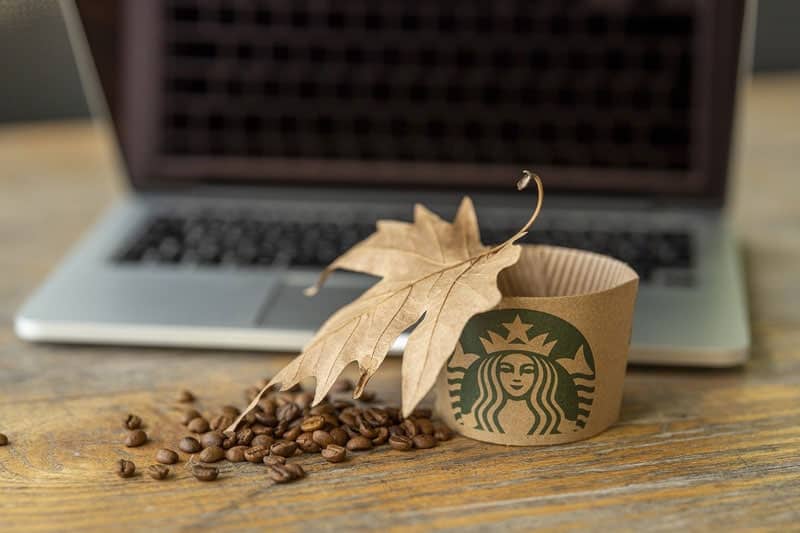 While having internet on the road can be a hassle in the United States, there is public free Wi-Fi available almost anywhere and the speeds usually work out well. This is a luxury that is not as accessible anywhere else in the world.
While the ability to use Wi-Fi for free is great, it comes at the expense of having to work in a public setting. Many people may dream of working on their laptop on the beach or in the middle of the mountains, but often it may be working in the corner of a Starbucks.
Finding free Wi-Fi in the United States may be a no-brainer for some but there are some good tips and tricks that may help you for obtaining internet on your travels.
Public Places with Free Wi-Fi
Here are some common places in the USA that are great for working hours at a time.
Starbucks Coffee
McDonald's
Public Library
Panera Bread
Buffalo Wild Wings
When traveling through the USA, I often find myself choosing a location based on the time of day. Here are my top choices:
Morning: Starbucks Coffee
This helps me work in a relaxing environment without worrying about having to spend money. I can simply enjoy a $3.00 coffee and work for 5+ hours without interruption.
Afternoon: Panera Bread / Public Library
Panera Bread is usually a solid option for fast internet and a decent lunch. If I plan on working through lunch, this place has great options to keep me fueled through the afternoon. If I have my own lunch with me or want to munch on snacks to keep me going, I head over to the local public library.
Evening: Starbucks / Local late-night coffee shop / Buffalo Wild Wings
Since many Starbucks are open until 9 – 10 PM, this is a good option if you are trying to work late on a shoestring budget in a public place. Otherwise, if a dinner meal is on the mind, a place like Buffalo Wild Wings works great with a Happy Hour and dinner specials to give me a break during a work session.
Night: Applebee's / Local Bar / Pub
If you like to work at night, then heading over to your local pub or bar might be a great option to work for a few hours and enjoy a pint. I have found that around 4/5 late-night bars have public Wi-Fi that is available. A corporate spot like Applebee's is a sure bet for good Wi-Fi and consistent hours.
There are a couple of really good resources that list out public Wi-Fi locations or even credentials for password-protected signals.
Our favorite resources include:
WiFi Map: Get Free WiFi – Available on Android and Apple iOS
Wifi Free Spot – Available on the Web
Pros:
It is FREE
Decent WiFi speeds at most locations
Cons:
You must be in a public location
You need to move around to work around business hours
Feeling the need to spend money at an establishment to use WiFi
Using a Signal Booster for Wi-Fi Connections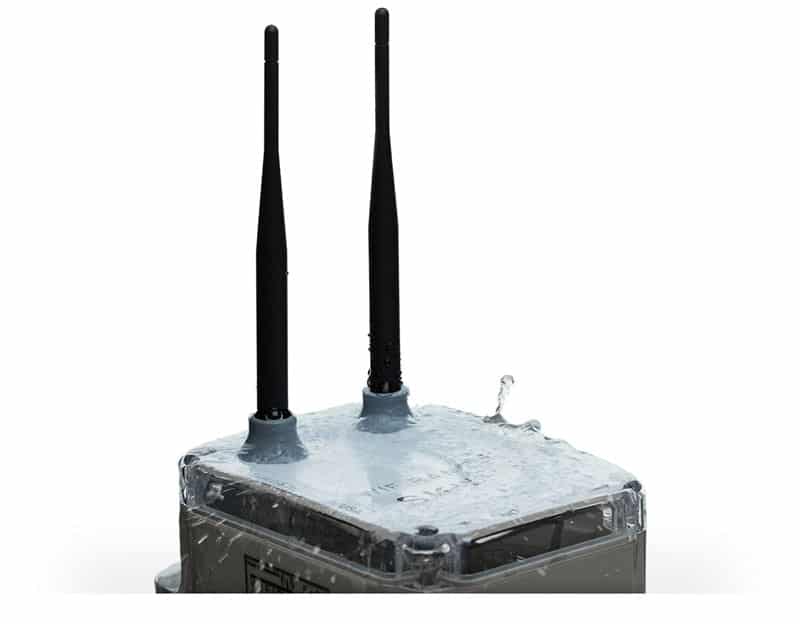 Using a signal booster is a popular choice among RVers and the van life community. The idea is to boost the signal of a Wi-Fi connection that is not far away. This is a good idea for those looking to stay in campgrounds with spotty Wi-Fi or for the vanlifer that is stealth camping close to public Wi-Fi.
If you are an influencer that constantly uses Youtube or Instagram videos for your business, then you will have to consider the signal booster for the exceptional upload speeds. 
While the idea is grand, it does take some proper planning to use this equipment. Most, if not all signal boosters on the market require an electrical hookup. This can be difficult if you are stealth camping in a van and do not have much electricity to spare.
With that said, if you have solar panels and an electrical system that can spare the extra juice, then a signal booster might be a great addition for internet on the road, especially when settling down for the night inside a vehicle.
WIFIRanger is a popular option among the RV community and is building a reputation with the vanlifers as well.
Pros:
Allows you to use public Wi-Fi from the comfort of your vehicle
Cons:
It can be unreliable using public Wi-Fi after-hours.
It requires 120V electrical power to run.
Best Method for Internet on the Road in the USA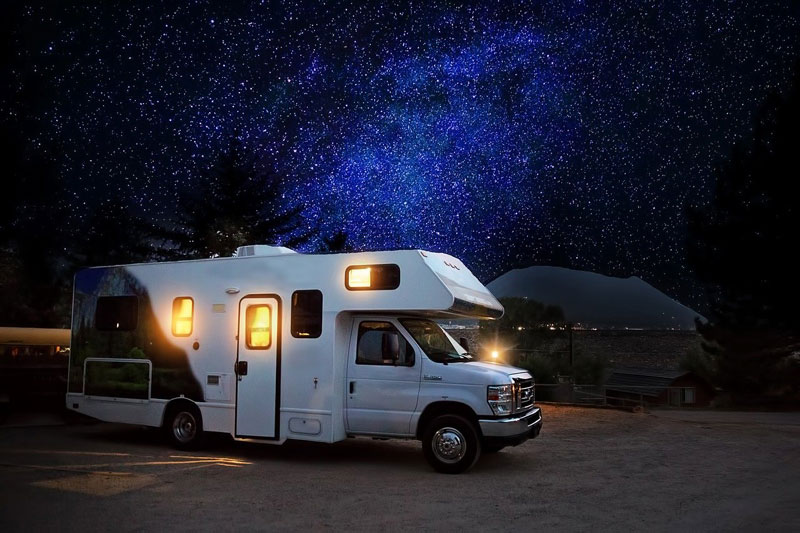 To be honest, I am not happy with any of the options available in the United States. The corporate takeover of the communications industry has made it difficult for a simplified way to work in remote locations and use a decent amount of data.
At this point, the best option for internet on the road would be to have a pay by the month cell phone plan and use the hotspot data in remote locations while doing most of the heavy data usage through public WiFi.