We all know that we could dump a load of cash to take the kiddos out to an all-exclusive resort in the middle of Orlando's theme parks.
But, if you are like me, you would rather be resourceful and go to incredible locations without having to break the bank. That is why we are going to look at cheap Florida family vacations.
There's no denying the allure of Florida, with its inviting beaches, vibrant wildlife, diverse cultural experiences, and ample sunshine.
Whether you're a thrill-seeker looking to ride the waves, a nature enthusiast hoping to witness the dance of manatees, or a history buff keen on exploring ancient civilizations, Florida's palette of experiences offers something for every taste and budget.
Remember, a vacation in the Sunshine State doesn't have to come with a hefty price tag. Here are our top choices for cheap Florida family vacations.
Cocoa Beach: Surfing and Star Gazing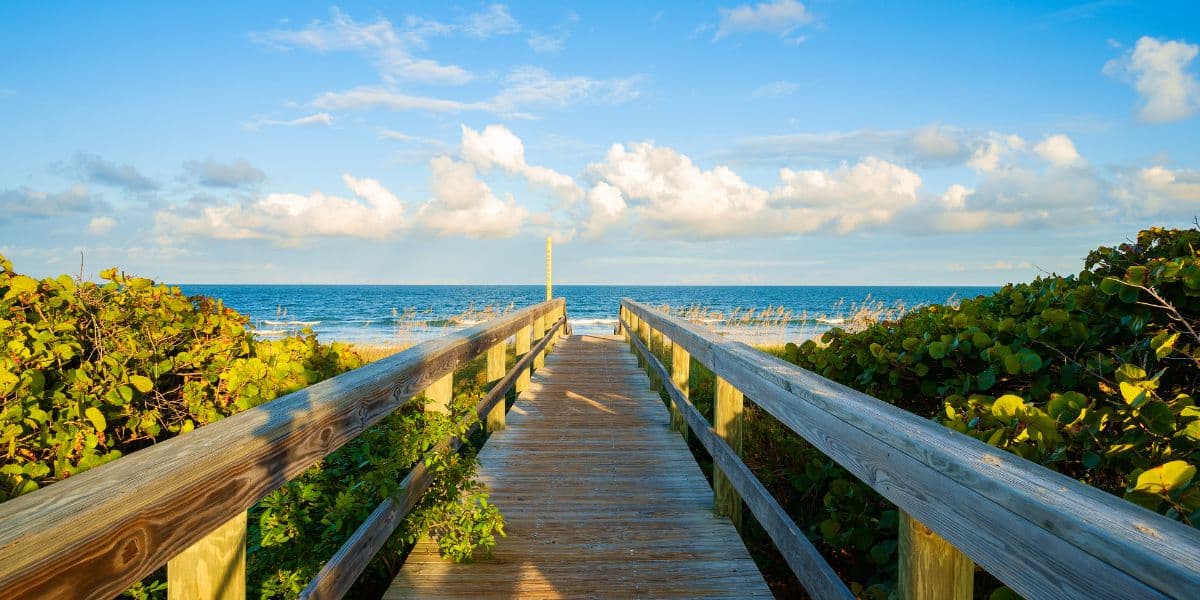 Nestled on Florida's Space Coast, Cocoa Beach offers a Florida vacation that's a delightful blend of terrestrial and extraterrestrial adventure. Known as the surfing capital of the East Coast, the city's waves invite both experts and beginners to surf the swells. With surfboard rentals and lessons available at pocket-friendly prices, it's a chance to embrace the city's love for wave riding without straining your finances.
But the lure of Cocoa Beach doesn't end with its oceanic appeal.
Cocoa Beach shares a skyline with the Kennedy Space Center, offering a unique opportunity for cosmic exploration. While a visit to the space center can be a bit pricey, the true spectacle is absolutely free. Time your visit right, and you can witness a rocket launch from the beach itself. There's nothing quite like watching a trail of fire blaze toward the stars as the thunderous sound of the launch fills the air.
From riding the surf to watching humanity reach for the cosmos, Cocoa Beach offers a unique and affordable vacation that'll leave you with unforgettable memories.
Florida Keys: Snorkeling and Sunset Celebrations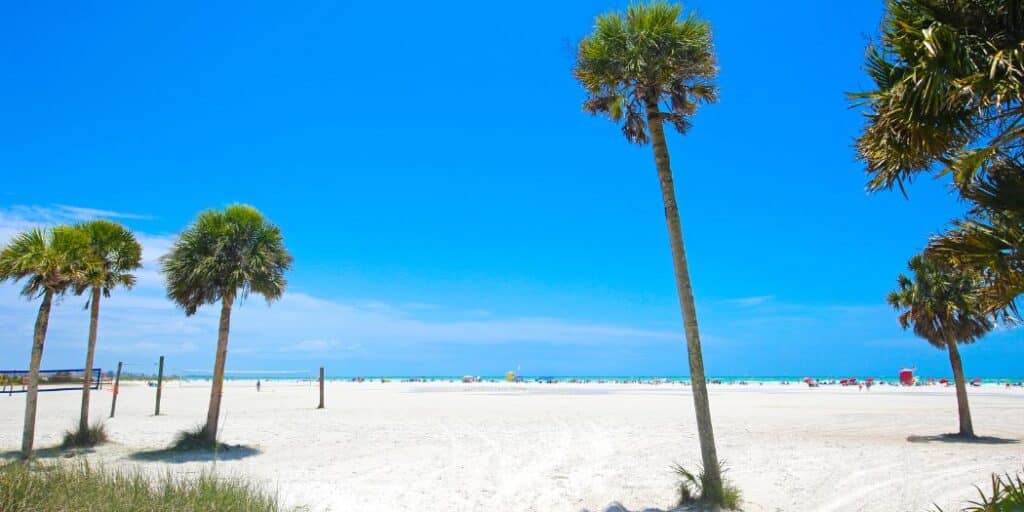 An emerald necklace draped off Florida's southern tip, the Florida Keys offer an idyllic retreat from mainland hustle. And the biggest highlight of this tropical paradise? Its underwater universe. The Keys are home to the continental United States' only living coral barrier reef, and exploring this vibrant world is as affordable as it is awe-inspiring.
With many snorkeling tours available at a reasonable price, you can immerse yourself in an aquatic spectacle featuring colorful coral formations and a kaleidoscope of marine life.
Swim alongside parrotfish, grouper, and maybe even a sea turtle as you drift in the warm, crystal-clear water.
When you're not exploring the wonders beneath the waves, don't miss the Keys' free nightly celebration – the sunset. Key West, in particular, is known for its Sunset Celebration at Mallory Square, where locals and tourists alike gather each evening to bid the sun farewell. It's a festival of arts, music, and food, all against the backdrop of one of the most breathtaking sunsets you'll ever see. Key West offers a vacation that's both affordable and imbued with a natural, laid-back charm.
Sure, you could get set up with a travel agent and be set with a Florida vacation package with all the bells and whistles, but you can get a lower price just by visiting the many tourist shops just a stone's throw from the beach.
Gulf Islands National Seashore: Coastal Hiking and Historic Forts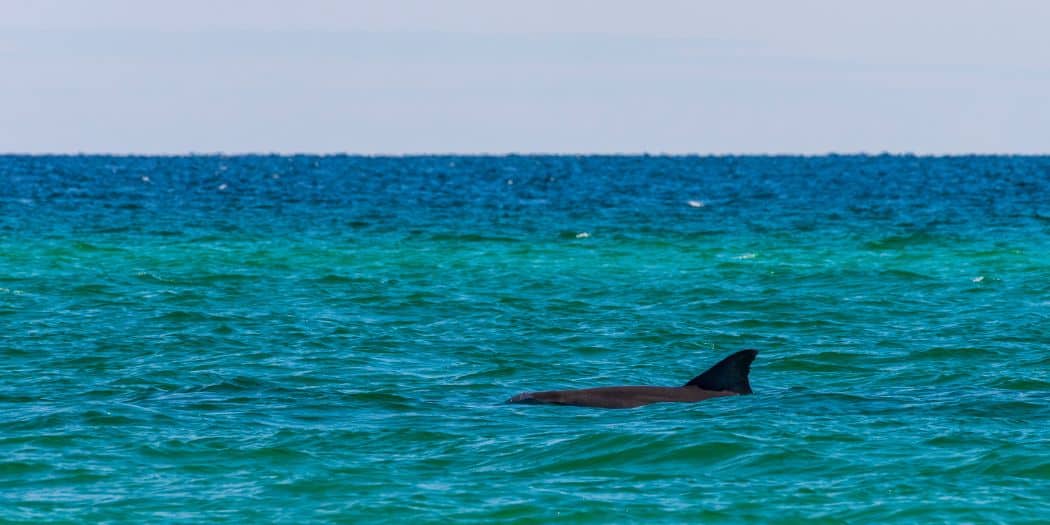 Stretching along the Florida panhandle's coastline, Gulf Islands National Seashore offers a unique blend of pristine nature and compelling history. The miles of untouched white sand beaches, framed by emerald green waters, are more than just a pretty sight – they're also home to an impressive array of coastal trails.
Taking a hike on one of these trails won't cost you more than the minimal park entry fee. As you wander along the paths, you'll find yourself immersed in an environment rich in wildlife. Expect to see an array of birds, and if you're lucky, a pod of dolphins playing offshore.
The history aficionados are also in for a treat. The seashore is home to historic fortifications, including Fort Pickens and Fort Barrancas. Wandering through these forts, you can trace the echoes of past conflicts and military life, all while enjoying spectacular views of the surrounding waters.
This magical place brings together the best of Florida's natural beauty and fascinating past, offering a truly unique and affordable vacation experience for those seeking serene white sand beaches.
Pensacola Beach: Beach Chillin' & Naval Aviation Museum Touring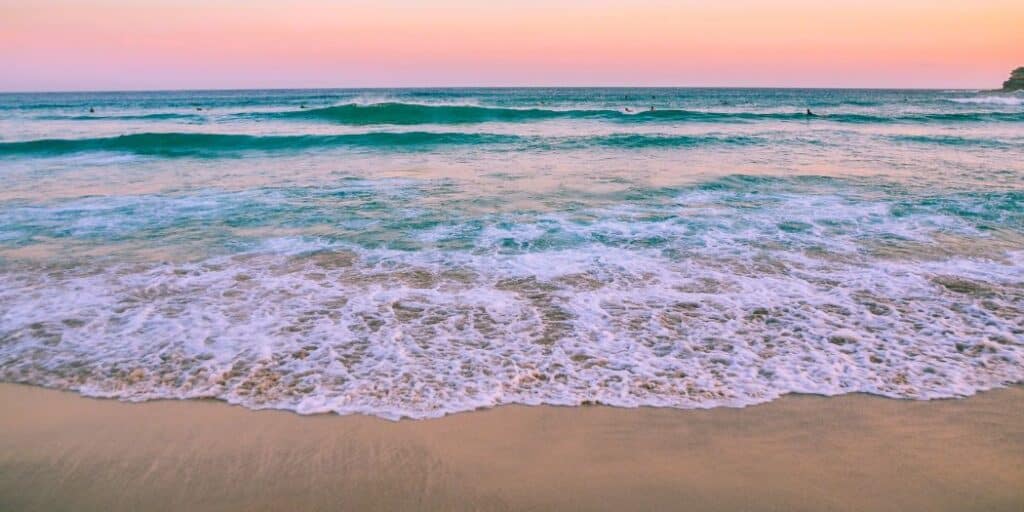 Nestled in the Panhandle and proudly wearing its rich history like a medallion, Pensacola Beach and the town itself beckons the curious traveler.
But don't be fooled by the fact is has tranquil coastal vibes – Pensacola is home to a hidden gem that will catapult you right into the middle of an aviation chronicle. The National Naval Aviation Museum is not just a nod to the past; it's a celebration of the feats of human innovation and courage.
And what's the cost for this time-traveling experience, you ask? Surprise, surprise! The entry is absolutely free, making it the perfect attraction for the budget-conscious explorer. Within its sprawling grounds, you'll encounter more than 150 restored aircraft from the Navy, Marine Corps, and Coast Guard. Picture yourself as a daring pilot navigating the skies in a World War II biplane, or imagine steering a spaceship as an astronaut, all without leaving the ground.
Daytona Beach: Thrilling Speedway Races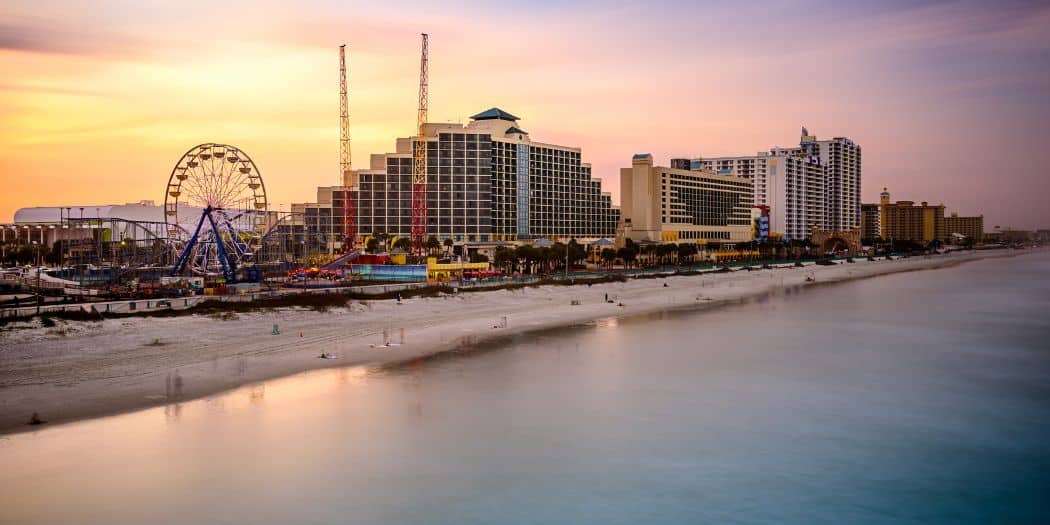 Daytona Beach – the name itself is an echo of roaring engines and adrenaline-fueled races. Known for its hard-packed sands that made the beach a mecca for motorsports, Daytona is not just about the turquoise waves and sun-kissed shores. At the heart of this city lies the Daytona International Speedway – the world's first motorsports speedway, renowned as the home of "The Great American Race" – the Daytona 500.
Don't worry if you're not a NASCAR devotee. Even if you don't know your Earnhardts from your Gordons, the magic of the Speedway is potent. With tickets often under $20 for practice sessions, and a bit more for certain races, it's an affordable way to get a taste of Daytona's motor racing culture. Plus, the Speedway offers tours, where you can see the racetrack up close, explore the pit road, and even experience the thrill of the winners' circle. Not bad for a day's adventure, right?
Fort Myers Beach: Fishing and White Sands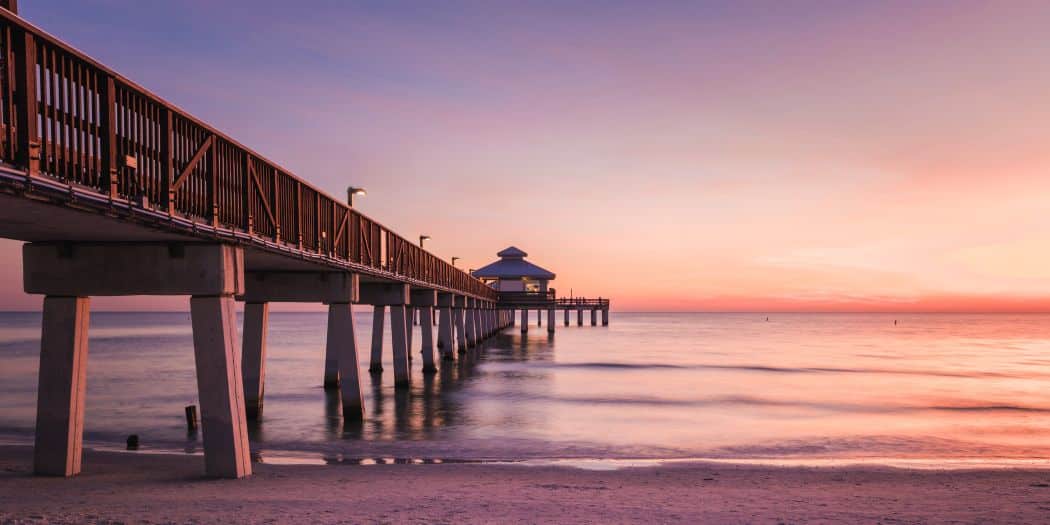 For an affordable escape that captures the quintessential Floridian beach experience, look no further than Fort Myers Beach. This town, located on Estero Island, boasts miles of white, sandy beaches, kissed by the turquoise waves of the Gulf of Mexico. A constant favorite among locals and tourists alike is the Fort Myers Beach Pier, a landmark that offers more than just a splendid view.
The pier, stretching far into the Gulf, serves as the perfect spot for fishing, no boat required.
It's a cherished tradition among locals and a delightful novelty for tourists. A daily fishing fee grants you a chance to catch a wide array of Gulf Coast fish species. Whether you're a seasoned angler or a first-timer, there's something thrilling about casting a line into the deep blue, then waiting for that telltale tug.
Beyond the pier, Fort Myers Beach offers plenty of other low-cost activities. You can soak in the sun on the expansive beach, play a game of volleyball, or explore the local shops and eateries. With its blend of natural beauty, leisure activities, and iconic pier, Fort Myers Beach makes for a great budget-friendly Florida vacation.
Gainesville: Museums and Butterfly Rainforests
Gainesville, home to the University of Florida, is more than just a college town. It's a city brimming with cultural and educational treasures, especially when it comes to its array of museums. Even better, many of these enlightening experiences come with a modest price tag, making Gainesville a perfect budget-friendly destination.
The Florida Museum of Natural History, located on the university's campus, offers a journey through time and nature. While there's a fee for some exhibits, general admission to the museum is free. Here, you can marvel at enormous fossil skeletons, immerse yourself in Florida's indigenous cultures, or learn about the state's unique habitats and biodiversity.
For a magical experience that doesn't break the bank, visit the museum's Butterfly Rainforest. With hundreds of free-flying butterflies and birds, cascading waterfalls, and lush vegetation, it feels like stepping into a fairytale. This living exhibit does charge an entry fee, but it's worth every cent for the chance to witness butterflies hatching and take flight for the first time.
Gainesville proves that enriching experiences don't need to be expensive. With its museums and unique attractions, it's a perfect spot for those seeking a Florida vacation that's both cost-effective and enlightening.
St. Augustine: Historical Sightseeing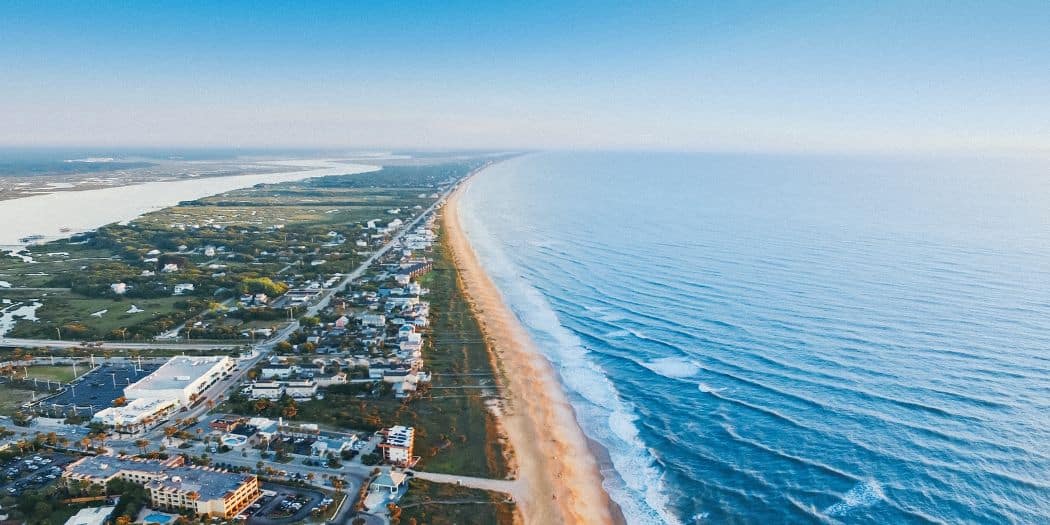 Welcome to St. Augustine, the nation's oldest city, where history is not just a subject, but a living entity. From the cobblestone streets to the Spanish fortress, every corner of this city whispers tales from its 450-year-long chronicle. A walk down the historic district feels like stepping onto a page of an old-world storybook.
A must-visit is the Castillo de San Marcos, an ancient fort that stood its ground against time and adversaries. Tickets to explore this fortress run under $20, and the memories you'll make are priceless. The St. Augustine Lighthouse & Maritime Museum is another budget-friendly visit, its towering height offering stunning vistas of the Atlantic. Pack a picnic, meander through the city's numerous free parks, and you have yourself a day steeped in history without denting your wallet.
Bradenton Beach: Quaint Charm and Bridge Street Market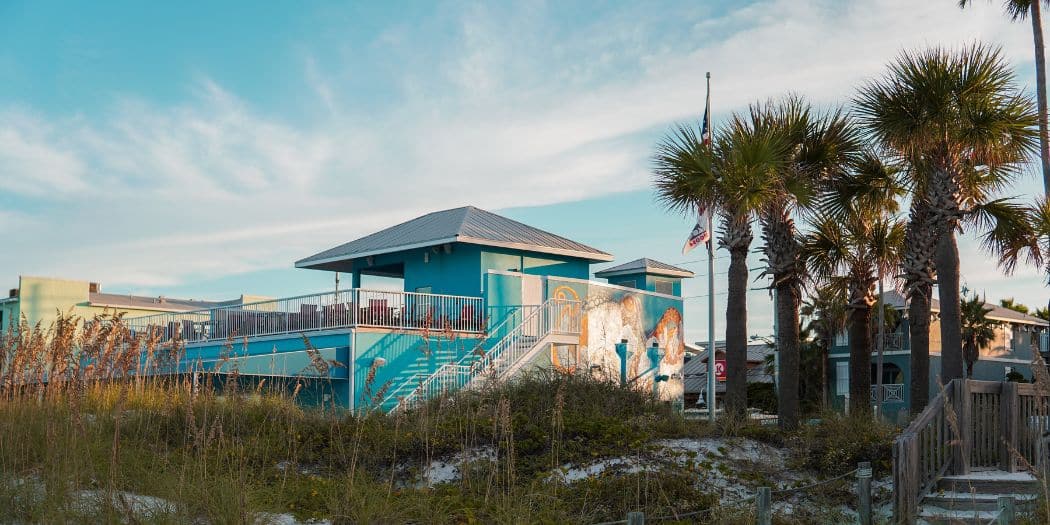 On Anna Maria Island's southern tip lies the charming Bradenton Beach. This coastal gem is a delightful blend of sparkling shores, a friendly community, and small-town charm. The highlight of a trip to Bradenton Beach, apart from its stunning coastline, is the vibrant Bradenton Beach City pier, which overlooks the beach with wonderful prestige.
Located on Historic Bridge Street, this market is an eclectic mix of vendors selling everything from local produce to handmade crafts and artwork. Strolling through the market doesn't cost a dime, and it's easy to find inexpensive souvenirs and bites to eat. The market also hosts local musicians, adding a lively soundtrack to your browsing experience.
As for the beach itself, it's a paradise for those seeking relaxation and water sports alike. The turquoise waters are perfect for a swim or a round of paddleboarding. Alternatively, you can simply stretch out on the sand and soak in the sun's warmth. Finish off the day by watching the sunset paint the sky from the city pier, and you've experienced the quintessential charm of Bradenton Beach without straining your budget.
Woodlawn Beach: Gulf-side Picnics and Animal Adventures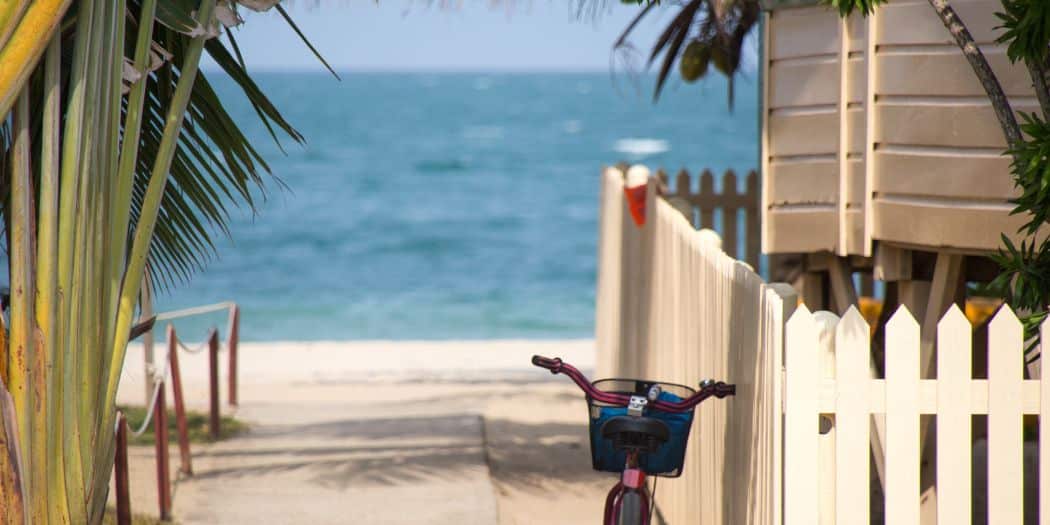 Nestled in Santa Rosa County, Woodlawn Beach offers a serene, budget-friendly Florida escape. Its soft, sandy shores and shimmering waters of the Gulf of Mexico are the perfect backdrop for a beachside picnic. Pack a lunch, grab a beach blanket, and unwind as the gulf breeze rustles the nearby sea oats. As the sun dips, painting the sky in hues of red and orange, you'll experience Florida's coastal beauty in its purest form.
Just a short drive away, the Gulf Breeze Zoo adds a dash of wild adventure to your beach vacation. Home to a variety of animals from around the globe, this well-maintained zoo makes for an affordable and educational day trip. The giraffe feeding station is a visitor favorite, and the guided safari train tour offers a unique perspective on the zoo's inhabitants.
Whether it's lounging on the tranquil beach or making furry and feathered friends at the zoo, Woodlawn Beach offers an economical vacation that combines natural beauty with fun-filled animal encounters.
Miami: Art Deco District Exploration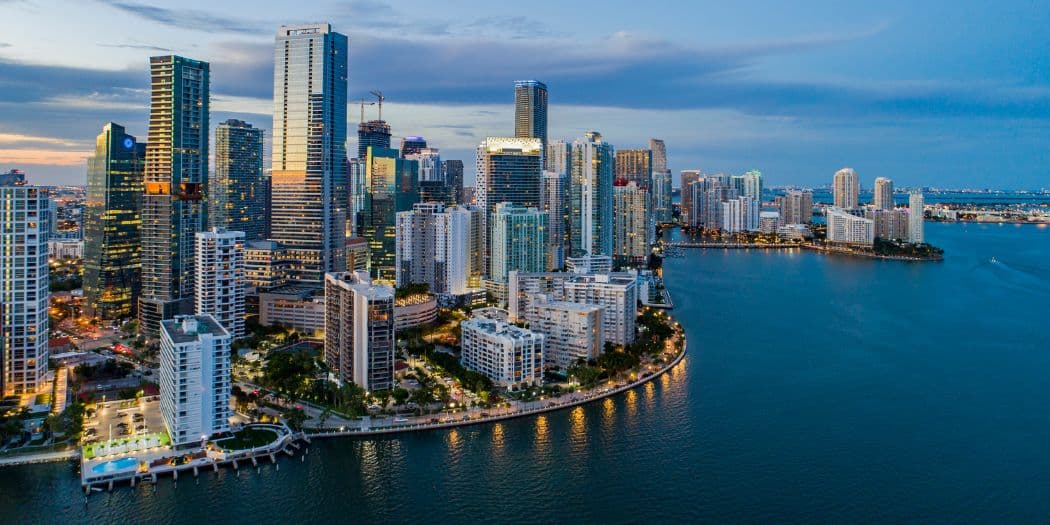 Miami is more than just sizzling nightlife and sandy beaches; it's a vibrant canvas of architectural wonder in the Art Deco Historic District. This South Beach neighborhood is a time capsule from the Roaring Twenties, with pastel-colored buildings showcasing geometric patterns, nautical motifs, and glamorous neon signs.
Meandering through the Art Deco District doesn't cost a penny. The best way to enjoy this architectural buffet is by foot, where you can take in the symphony of style, history, and culture at your own pace. If you prefer a more structured experience, guided walking tours are available for less than $30. They often include the narratives of the buildings and the history of Miami Beach. Make sure to end your day with a spectacular sunset at South Beach, the perfect conclusion to your day of architectural adventuring.
Orlando: Discounted Theme Park Adventuring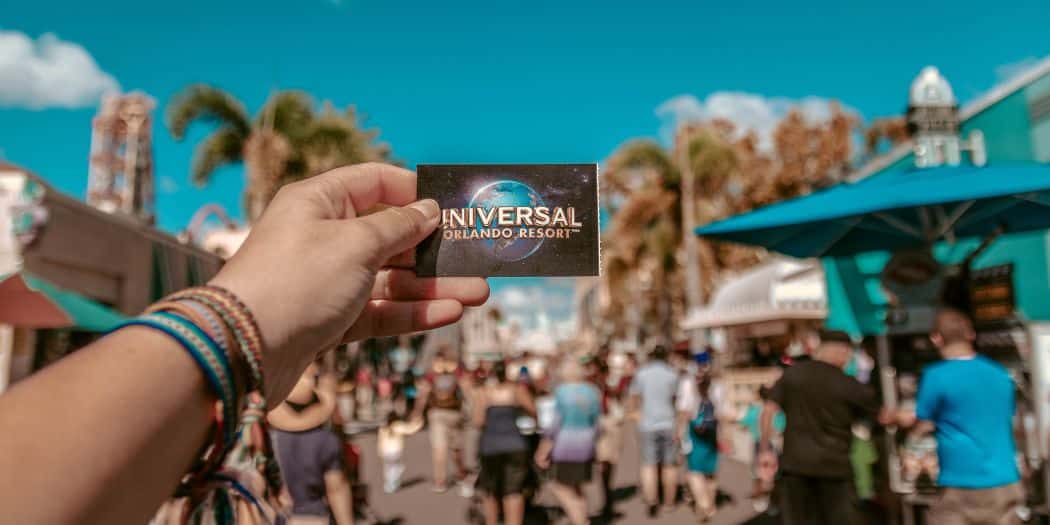 When you hear "Orlando", it's quite likely "theme parks" leap into your mind. While you could visit downtown Orlando to be filled with thrill and adventure, the town is home to a collection of the world's most famed amusement parks.
Yes, it's true that a day in these fantasy lands can cost a pretty penny and may not come first to mind as a cheap Florida vacation, but there's a workaround for the budget-conscious explorer – discounted theme park tickets and packages.
Several websites and authorized resellers offer reduced rates for parks like Walt Disney World and Universal Studios. Off-peak times and multi-day passes can make your dream vacation much more wallet-friendly.
Planning ahead of time and going off-season can land you huge savings for places like Walt Disney World, Universal Orlando Resort, or any of the other dozen theme parks in the area.
Beyond the big parks, consider more affordable, yet equally exciting options like Gatorland or the Holy Land Experience. Both promise unique, fun-filled experiences and an escape from reality without causing your bank balance to quiver.
Naples: Peaceful Botanical Garden Walks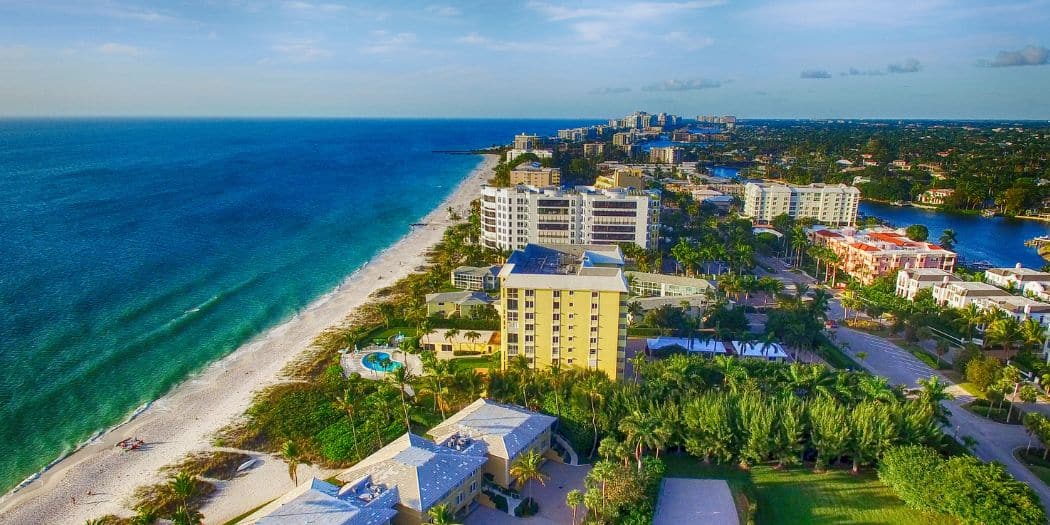 Nestled on Florida's Paradise Coast, Naples, with its dazzling beaches and ritzy shopping avenues, may not strike you as a budget destination. But amidst the glamour and glitz hides a tranquil retreat that won't empty your pockets – the Naples Botanical Garden.
Covering 170 acres and featuring plants from around the globe, the garden offers a different kind of journey. You'll amble through Brazilian rainforests, savor the colorful hues of Caribbean vegetation, and traverse the unique ecosystems of Florida, all for a modest entry fee. An oasis of calm in the bustle of Naples, this garden is more than just a collection of plants – it's a testament to nature's unparalleled beauty and serenity. Whether you're a passionate horticulturist or a casual visitor seeking tranquility, the Naples Botanical Garden offers a budget-friendly escapade into nature's artistry.
Fort Lauderdale: Canal Cruise Escapades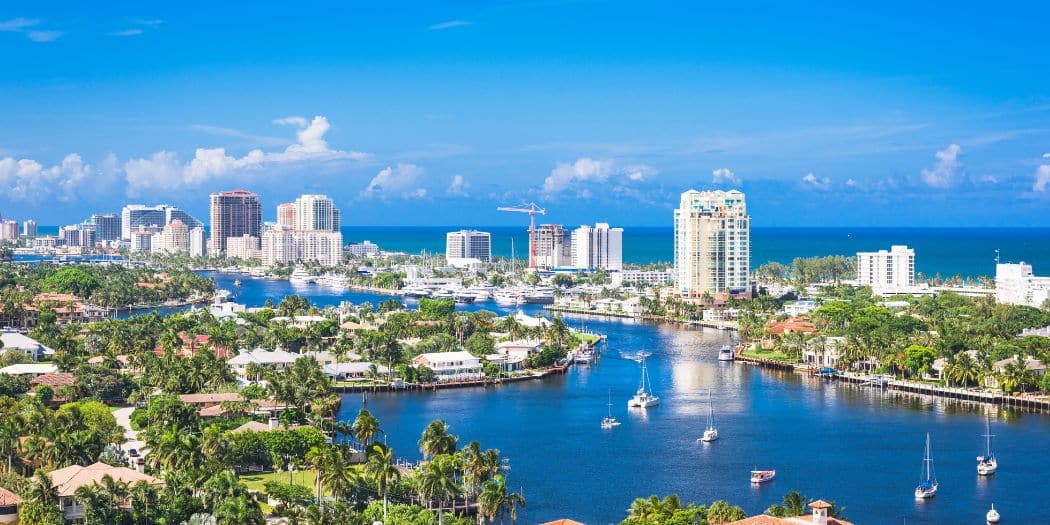 Nicknamed the "Venice of America," Fort Lauderdale is a city crisscrossed with waterways. Here, boats are as common as cars, and the city's personality shines brightest from the perspective of its calm, meandering canals. For an affordable taste of this aqua-centric lifestyle, hop on a water taxi.
With day passes under $30, a water taxi ride is an economical way to experience the city's nautical charm. The water taxis operate like a hop-on, hop-off tour, allowing you to explore the city at your own pace. Float by the opulent riverside mansions, under charming bridges, and past mega yachts of the rich and famous. Top it off with a visit to the sandy Las Olas Beach, easily accessible by water taxi. The vibrant blend of natural beauty and man-made elegance makes Fort Lauderdale a must-visit spot for those seeking a unique Floridian experience.
Sanibel Island: Scenic Beachside Shell Collecting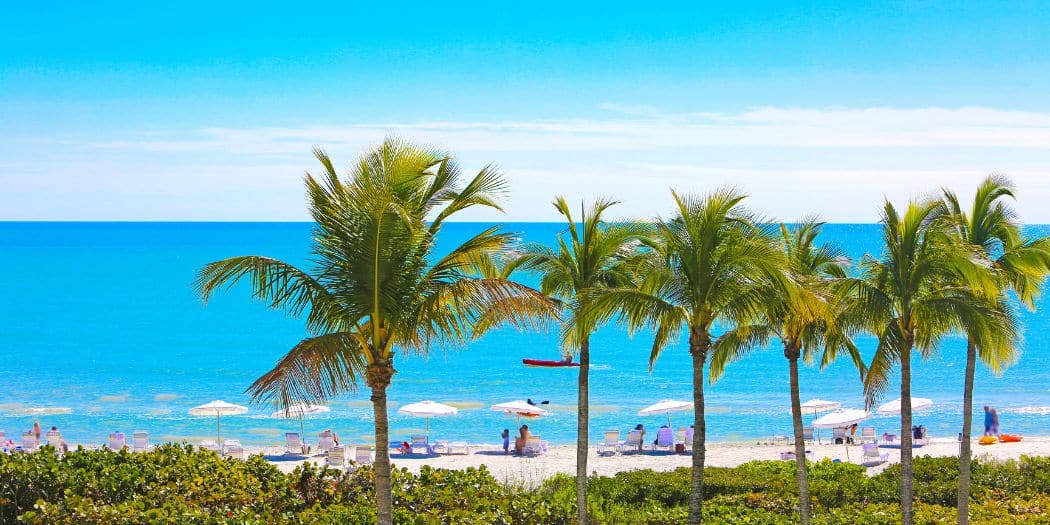 Where the mainland's hustle and bustle gives way to the serene rhythm of island life, you'll find Sanibel Island. Known for its striking sunsets and lighthouse, Sanibel offers more than just picturesque scenery. The beaches here have a unique claim to fame – they're a dream destination for shell collectors and is the perfect spot for a family vacation.
The abundance of seashells lining the island's shores is a paradise for beachcombers. Shelling is not just a pastime here; it's a way of life.
And the best part? It's completely free!
Begin your day with the "Sanibel Stoop," the popular bending posture adopted by shell seekers scouring the beach. Each wave could bring a new treasure, making this affordable activity feel like a never-ending Easter egg hunt. So grab a bucket and let the shell-filled beaches of Sanibel Island provide a cheap yet unforgettable Florida vacation package.
Crystal River: Unique Manatee Encounters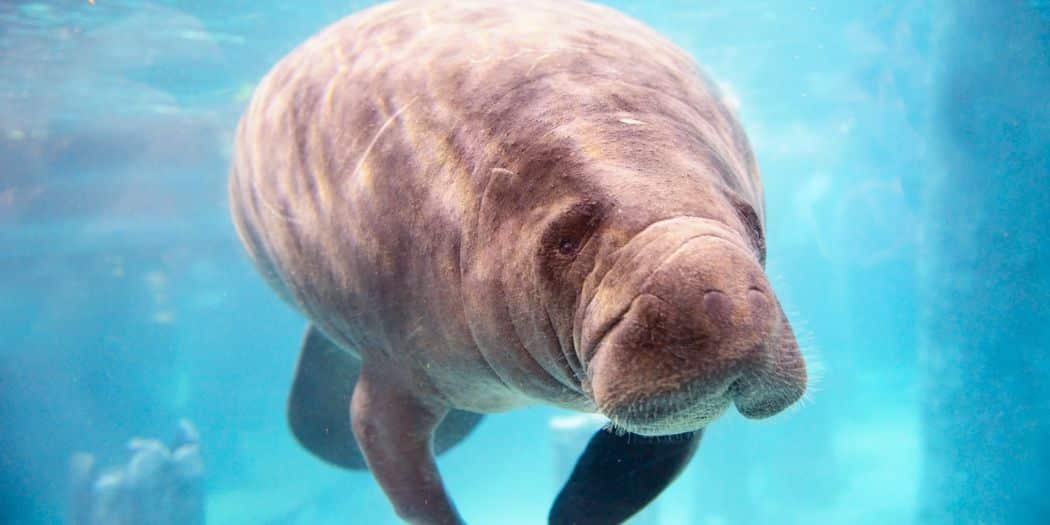 Basking in the heart of Florida's Nature Coast, Crystal River is a haven for wildlife lovers, especially those with an affinity for aquatic life. This town's chief claim to fame rests in its waters, where large, gentle manatees congregate, especially during cooler months.
Several tour operators offer affordable snorkeling trips to swim with these "sea cows". While the cost can vary, many tours are under $75. Imagine floating peacefully in clear spring-fed water, watching as a curious, whiskered face emerges from the depths, its large body gliding gracefully beneath you. It's not just a vacation; it's an encounter that fosters a profound connection with nature.
Everglades National Park: Wildlife Spotting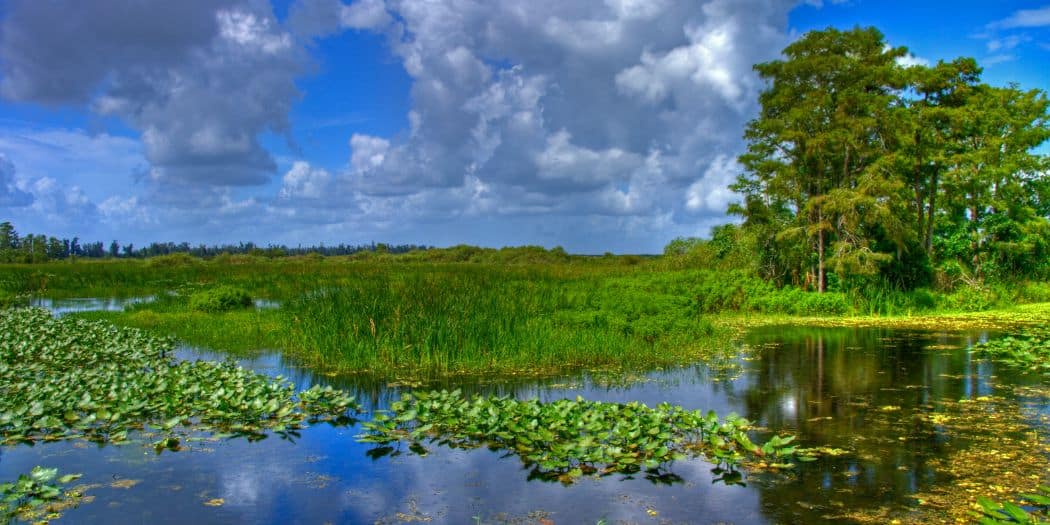 A UNESCO World Heritage Site, the Everglades National Park is a sanctuary of natural beauty and diverse wildlife. This expansive wetland, one of the largest in the world, is home to many species, including the elusive Florida panther and American crocodile.
Entry to the park is remarkably budget-friendly, and the opportunities for exploration are vast. You can hike or bike on nature trails, rent a kayak, or embark on a ranger-led program. The Anhinga Trail, which offers excellent bird watching opportunities, is a favorite among visitors. Alternatively, you can opt for an airboat tour. Although these can be pricier, many consider it a quintessential Everglades experience, worth every penny. No matter your choice, the Everglades offer a wild, natural side of Florida that's light on the wallet and heavy on adventure.
Fort Walton Beach: Historical Landmarks and Aquatic Marvels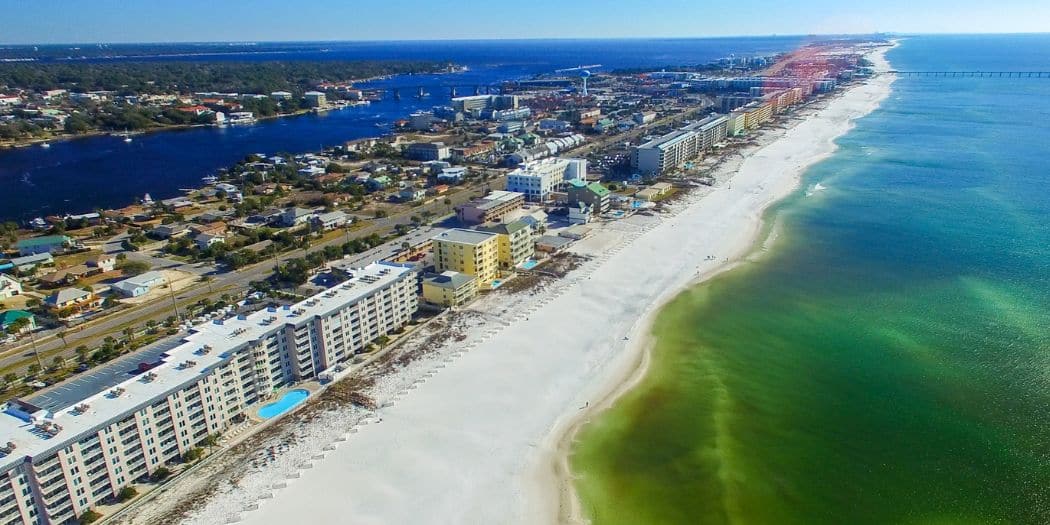 In the heart of Florida's Emerald Coast, this town combines coastal charm with historical intrigue and family-friendly attractions.
It's a place where sunbathing on white, sandy beaches come hand-in-hand with exploring ancient civilization remnants – all without burdening your wallet.
The city's history can be traced back over 12,000 years at the Fort Walton Beach Indian Temple Mound Museum. For a small admission fee, you can marvel at artifacts from some of Florida's earliest known inhabitants and learn about the region's prehistoric past.
For a change of scenery, the Gulfarium Marine Adventure Park beckons. Here, visitors can marvel at the diverse marine life of the Gulf of Mexico and beyond. The park offers reasonably priced tickets to shows and interactive experiences, featuring dolphins, seals, alligators, penguins, and more. It's a chance to witness the wonders of the deep, enjoy entertaining animal performances, and learn about marine conservation.
Whether you're a history buff, a beach lover, or a family seeking fun and education, this incredible location in the sunshine state offers an affordable vacation packed with diverse experiences.
New Smyrna Beach: Surf Scenes and Turtle Treks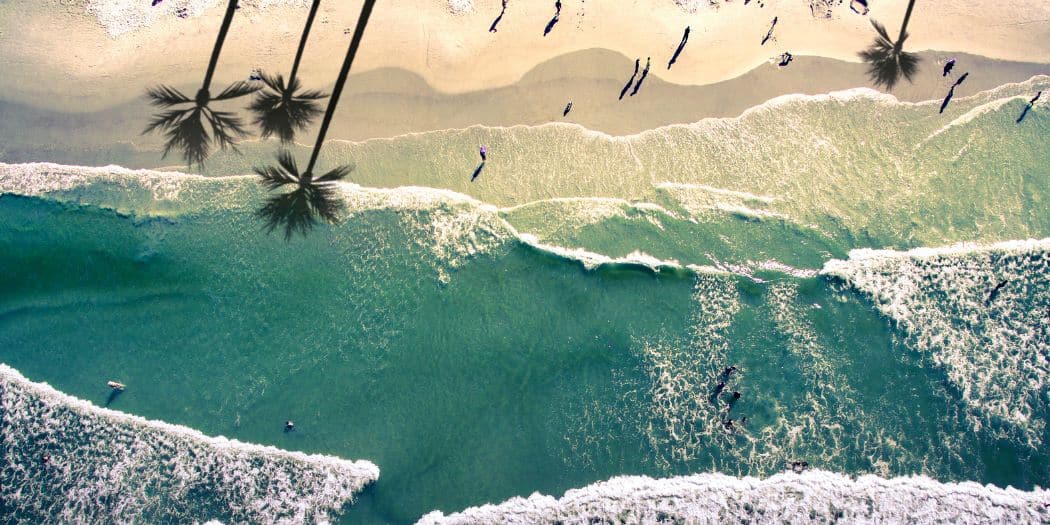 This family vacation spot is a laid-back coastal town south of Daytona, offers a blend of aquatic action and serene nature encounters that's perfect for a cost-effective Florida getaway. Known for its consistent surf, this beach town is a haven for wave riders.
With numerous surf shops offering reasonably priced rentals and lessons, even novices can get a taste of the surf scene. The consistently good waves of Ponce Inlet make it a popular spot, but the 13 miles of sandy beach mean it's always possible to find a quiet corner for your surf endeavors.
Beyond the surf, New Smyrna Beach is renowned for its sea turtle nesting grounds. Between May and October, the Canaveral National Seashore – a part of the Greater New Smyrna Beach area – becomes a nesting site for loggerhead sea turtles. A night-time walk (using red flashlight filters to avoid disturbing the turtles) can reveal a mother turtle laboriously digging her nest and laying her eggs – a magical and educational experience that's free to witness.
Whether it's catching a wave or catching sight of a nesting sea turtle, New Smyrna Beach offers a cost-effective vacation that's rich in experiences and light on the wallet.