Top 5 Yoga Retreats in Nicaragua
Nicaragua has quickly become one of the best places in the Western Hemisphere to host or join a yoga retreat. It has a beautiful coastline on the Pacific Ocean that has some incredible views and uncrowded surfing, lush jungles, a bountiful amount of wildlife, and for many, offers a simpler way of living.
These are just some of the reasons why Nicaragua is such a wonderful paradise for yogis- relaxing, calming beaches and a simple way of thinking and living gives you many peaceful places to practice yoga and meditation.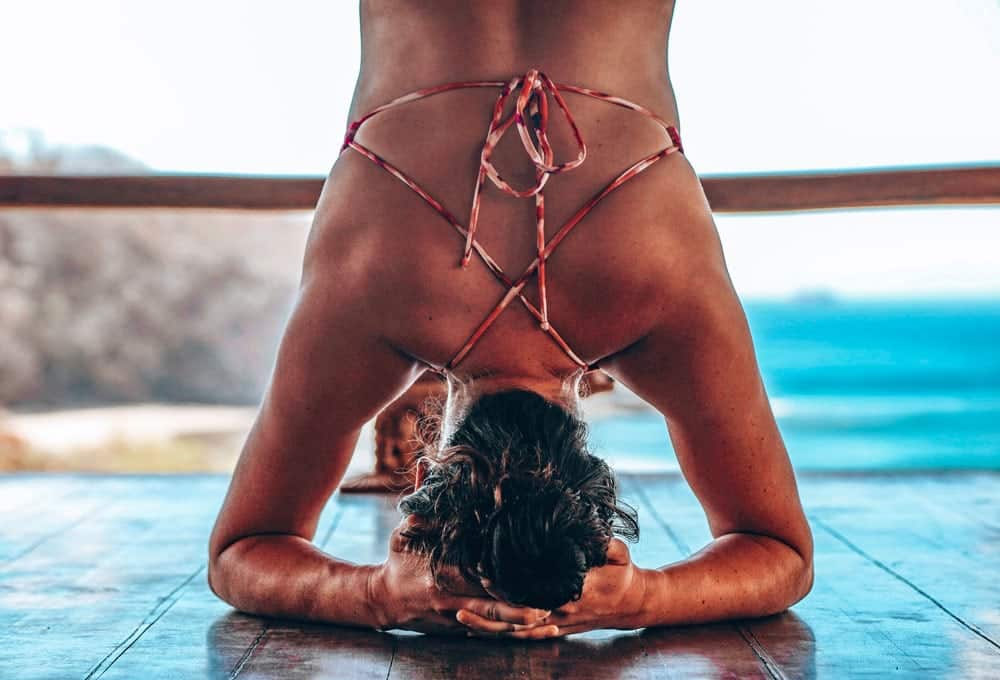 Are you ready to book your next yoga retreat? Or perhaps, you would like to join a retreat center or a group to practice yoga with others. Regardless of if you are a yoga teacher or an inspiring practitioner, here are some of the top yoga retreats in Nicaragua.
1. Costa Dulce Retreat
Are you ready to experience peace and tranquility at one of the best private yoga and surf retreats in Nicaragua? Then, Costa Dulce Retreat might be the perfect spot for you.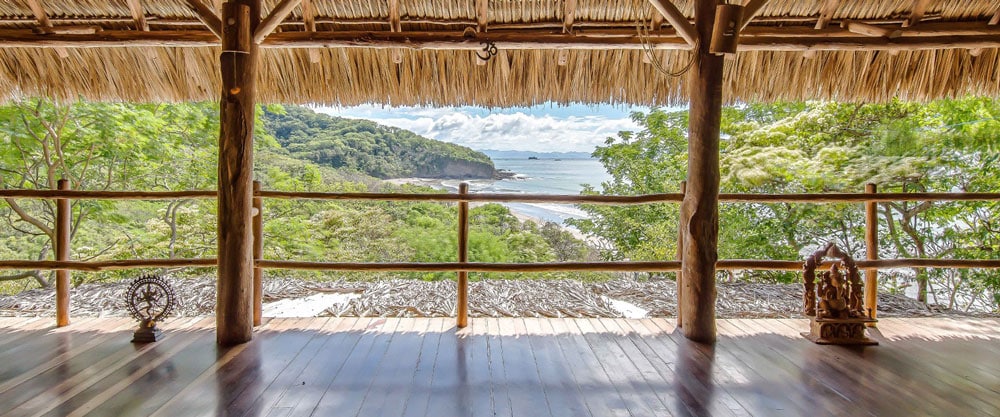 Located just about 20 minutes south of San Juan Del Sur, Costa Dulce has everything you would want out of a hidden paradise on the beach.
The yoga retreat is built on a private cliffside overlooking the Playa Escameca beach, which is essentially a private beach- a hidden gem unknown to tourists and visitors. If you are not practicing yoga on this exclusive beach, then you have two yoga shalas to choose from which both contain immaculate views of the Pacific Ocean.
Although, this slice of paradise is so much more than a yoga and surf retreat. Costa Dulce Retreat is a community that makes you feel like family and works hard to make the world a better place with strong values in sustainability and ecotourism.
Their mission is to create a space for growth for all visitors, staff, and surrounding communities. Having a place that is built on taking care of people as well as the planet creates an uplifting and nourishing vibe for all, making it the perfect place for a yoga retreat.
They often host yoga retreats and offer all-exclusive packages to accommodate all sorts of people.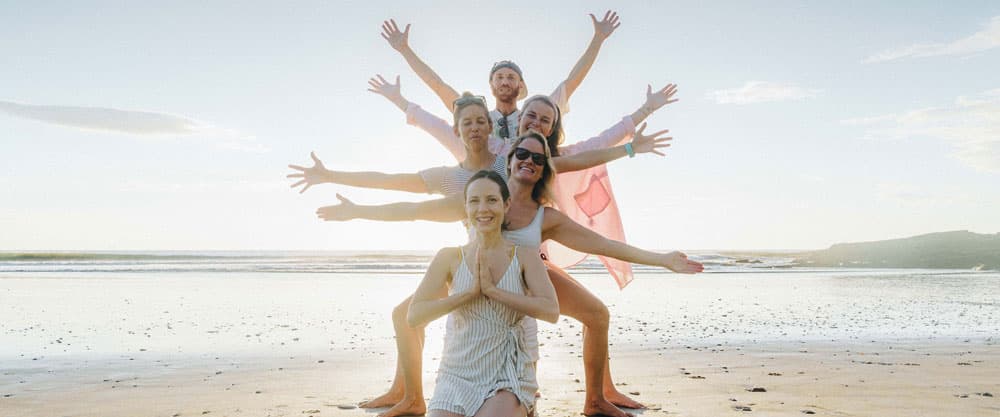 For those interested in a visit centered around yoga, health, and wellness, they have the Yogi's Delight package, which includes:
Two yoga classes each day (morning and evening)
7 night in a premium beach bungalow (open-air, eco-friendly concept)
4 healthy meals each day including pre-breakfast, breakfast buffet, lunch, dinner, and snacks (with vegan options available on request)
Coffee, tea, and fruit included all day
Introduction to turtle conservation
Guided tour through the jungle and animal spotting
Trip to San Juan Del Sur
Temazcal (Mesoamerican sweat lodge)
Bonfire on the beach
If you are interested in booking your yoga retreat or a vacation with Costa Dulce Retreat, you can call them or WhatsApp at +1 (303) 800-6101 (United States) or email them through [email protected].
2. Nicaragua Yoga Institute
The Nicaragua Yoga Institute's mission is to provide the most sacred and natural settings for yoga teachers and students. Located in San Juan Del Sur, the institute offers daily classes at the Zen Yoga Studios in town or at their luxury Tree Casa Resort.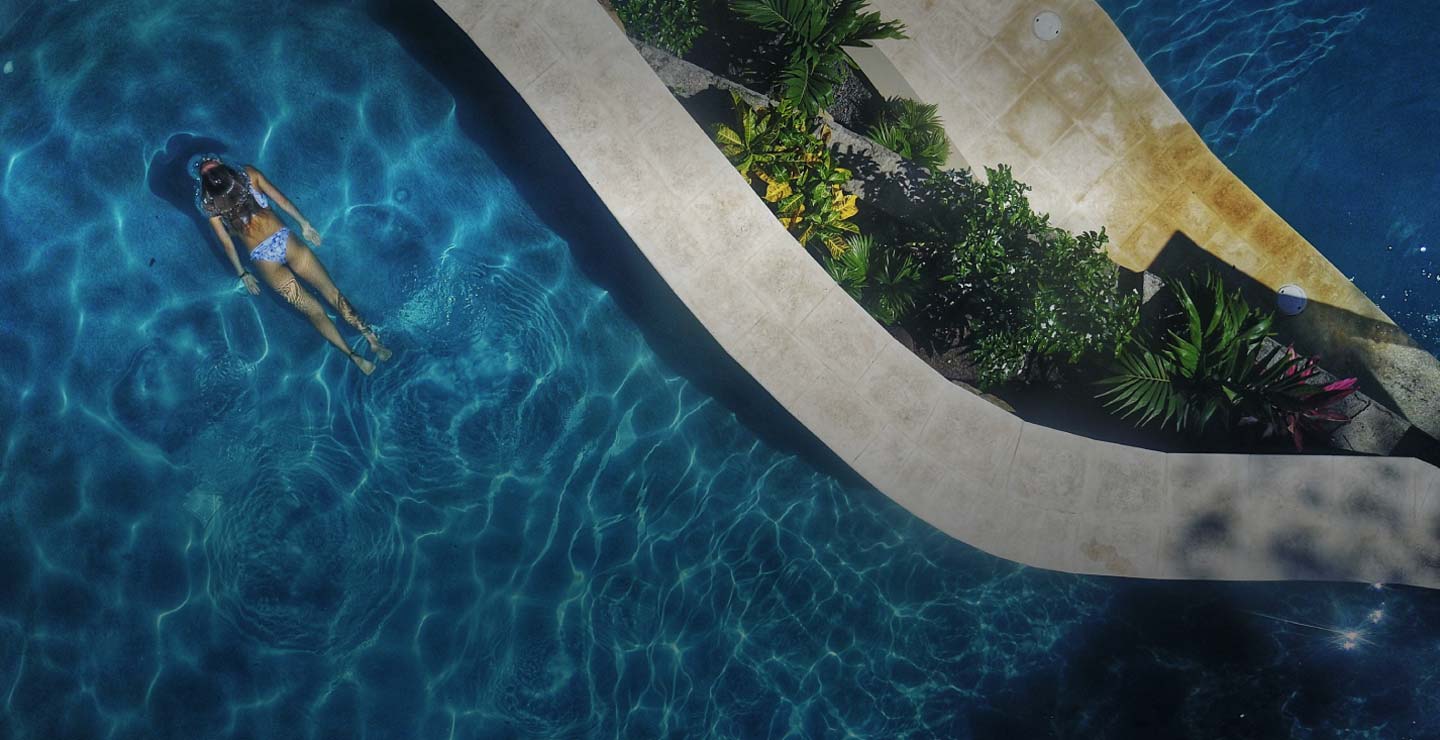 The resort offers some of the most private and comforting accommodations which are perfect for individuals looking for a relaxing and peaceful experience.
The secluded yoga retreat includes open-air concept yoga decks, a bi-level pool and waterfall, organic farm-to-table meals, and unmatched treetop platform views.
The community at this canopy oasis is built around growth, inspiration, and connection with yourself and the surrounding environment. They also give back to the community by teaming up with sister company Zen Yoga, supporting the San Juan Del Sur Day School Scholarship Program, which assists with the growth and development of underprivileged youth in the area.
The community at the Nicaragua Yoga Institute understands the power of reconnecting with nature and inspiring healthy living through connecting with others and the environment. This makes it a wonderful destination for both yoga teachers and students looking for one of the most natural settings to practice and grow.
You can explore their upcoming retreats which include:
6 nights of accommodation (choose from single, double, or shared options)
Vegan and vegetarian inspired meals each day (breakfast, lunch dinner)
Ground transportation to and from the airport
Beach day excursion
Single massage
Hike and tour through San Juan Del Sur including a salsa lesson
If you are interested in attending or leading a yoga retreat, you can contact them by phone at +505.8465.1846 or you can learn more about their mission and vision on the Nicaragua Yoga Institute website.
3. Coco Loco Eco-Resort
Located in northern Nicaragua, Coco Loco Eco-resort is the perfect spot for those looking for surfing and practice yoga. With just a short 10-minute walk to Nahualapa Bay, this is a great spot for beginner or intermediate surfers looking to take on the waves in the morning and practice yoga in the evenings. For the more advanced surfer, Nicaragua's most famous wave break (the Boom) is only a 15-minute drive away.
Coco Loco Resort is always well known for giving back to the community through its non-profit company, Waves of Hope. The nonprofit sector of the resort has so far invested over $400,000 into community projects involving healthcare, education, infrastructure, and the environment.
Are you ready for a yoga and surf retreat in northern Nicaragua? Check out their current yoga and surf retreats to see what options you have. The eco-lodge often hosts a 7-night retreat package that includes:
Daily morning surf coaching sessions
Evening yoga classes
Four healthy meals a day
Horseback riding adventure
Paddleboard mangrove tour
Post-surf massage
Dinner & dancing at the "Salsa Night"
You can book one of their surf or yoga retreats on their website, contact them on WhatsApp with +5050 5797 4244, or you can contact them by email at [email protected].
4. Jicaro Island Lodge
Listed with National Geographic as one of the Unique Lodges of the World, this private island resort is in the Granada Isletas of Lake Nicaragua. This is a truly original way to reconnect with themselves and leave the busy life behind for a week.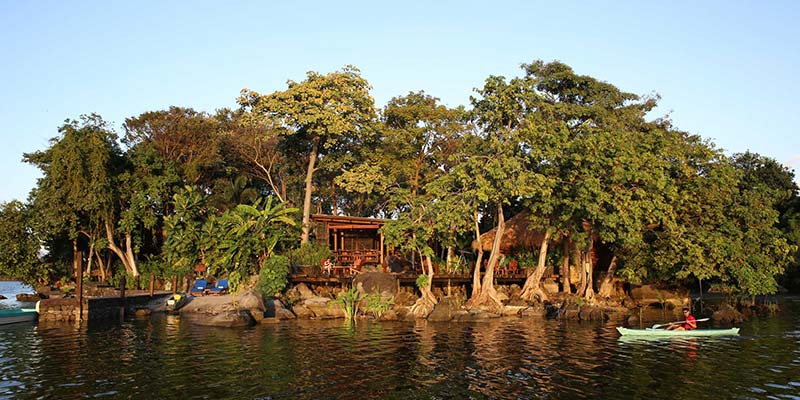 While some of the other eco-resorts in Nicaragua are nestled in the jungle or on the Pacific Ocean, the Jicaro Island Lodge is a private island nestled in the largest lake of Central America. On this private paradise, there is a dedicated yoga deck that overlooks Lake Nicaragua with the Mombacho Volcano in the distance.
If you are interested in learning about any upcoming yoga retreats hosted at this island paradise, you can reach them at +1 844-747-7865 (US & Canada) or +(506) 4040-0416. You can also inquire about one of their standard accommodation packages, which include daily yoga classes at an additional fee.
5. Circus With A Purpose
Are you looking to expand your potential through a collaboration with other purpose-driven individuals?
Located in Popoyo, Nicaragua, the 8-day 'Circus with a Purpose' Aerial, Acro, and Yoga Retreat is about growing through a gathering and meeting of the minds. Many vibrant creators and teachers will be present to teach yoga, dance, acro yoga, aerial arts, create art, and explore purpose through the community at Magnific Rock.
This is truly an immersive experience that is unlike any other. You will find yourself coming back to the spiritual and emotional wellbeing you want to be in as well as being able to rediscover yourself after a feeling of disconnection.
There is no standard or requirements of age, gender, nationality, finances, or culture- just people coming together for purposeful collaboration with creative confidence.
Are you ready to clown around and rediscover your potential? Learn more about the details here.
This yoga retreat package includes:
Daily CircAsana Yoga (Handstands, Aerial Yoga, Acro Yoga, Hula Hoop Yoga, Restorative *Beginner friendly!)
6 nights at Magnific Rock Hotel, luxury accommodation with breathtaking views
Daily Acrobatics and Aerial Art Classes (Trapeze, Silks, and Lyra *Beginner friendly!)
Hula Hoop Yoga, Slacklining, Outdoor Aerial Rig & Photoshoot
3 Daily meals, including smoothies, cacao treats, and unlimited tea and coffee
Choice of 1-hour massage or surf lesson
Houseboat trip on Lake Nicaragua (includes boat slide)
Trip to the hot springs
Free airport pick up and drop off
To learn more about this incredible experience, check out Book Retreats for additional information.
Yoga and Surf Retreats in Nicaragua
Nicaragua is a fantastic place if you are looking to join a retreat that offers both yoga and surfing. Simplistic ways of life in the jungle and on the vast ocean can bring a peaceful and calming experience. While the options available for yoga resorts and meditation retreats in Nicaragua are constantly changing, we recommend checking out Costa Dulce Resort if you are looking for one of the best overall experiences.