WeBoost RV Cell Booster – Is it Worth the Money?
When I first decided that I would benefit from a Cell Booster for my RV, I spent countless hours researching different options and ended up going down a rabbit hole of WeBoost reviews that were spread across the spectrum.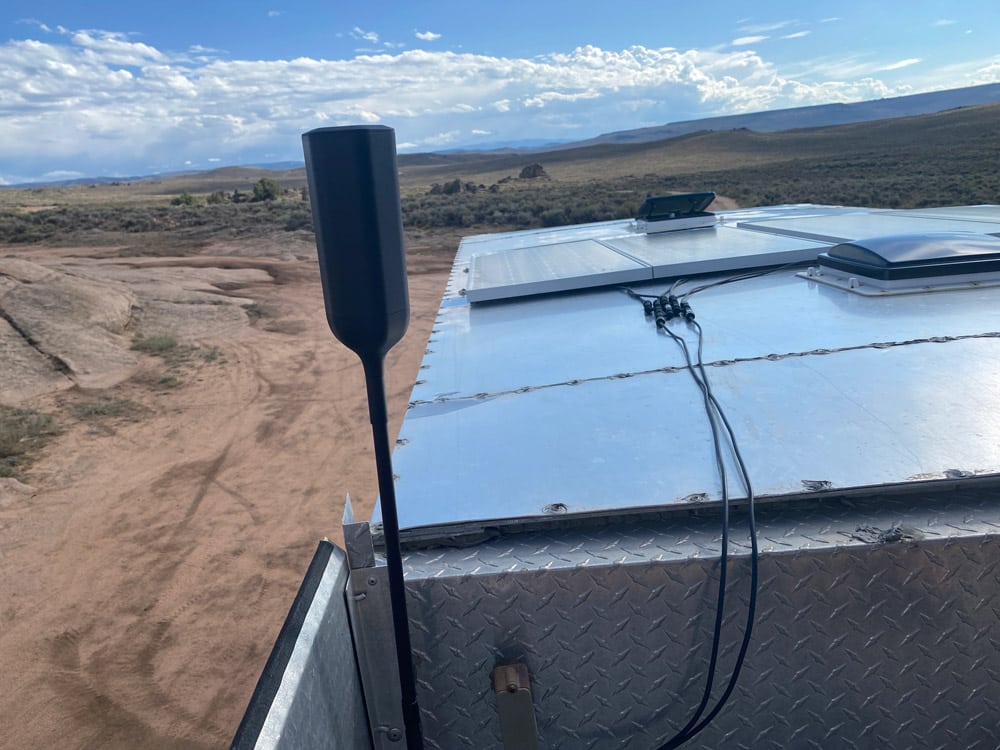 Many people raved about the products, claiming that they were a necessary part of their RV or camper build and others were less than thrilled with the results.
Honestly, it can be challenging to learn much about the WeBoost cell booster from reviews that last a few sentences from a person that you know nothing about (let alone the fact that Amazon and other online retailers are plagued with fake reviews).
I hope that this article can help you avoid the countless hours of research and give you more confidence in your decision to purchase (or avoid) a WeBoost Drive Reach RV Cell Booster.
Let's go ahead and cut to the chase.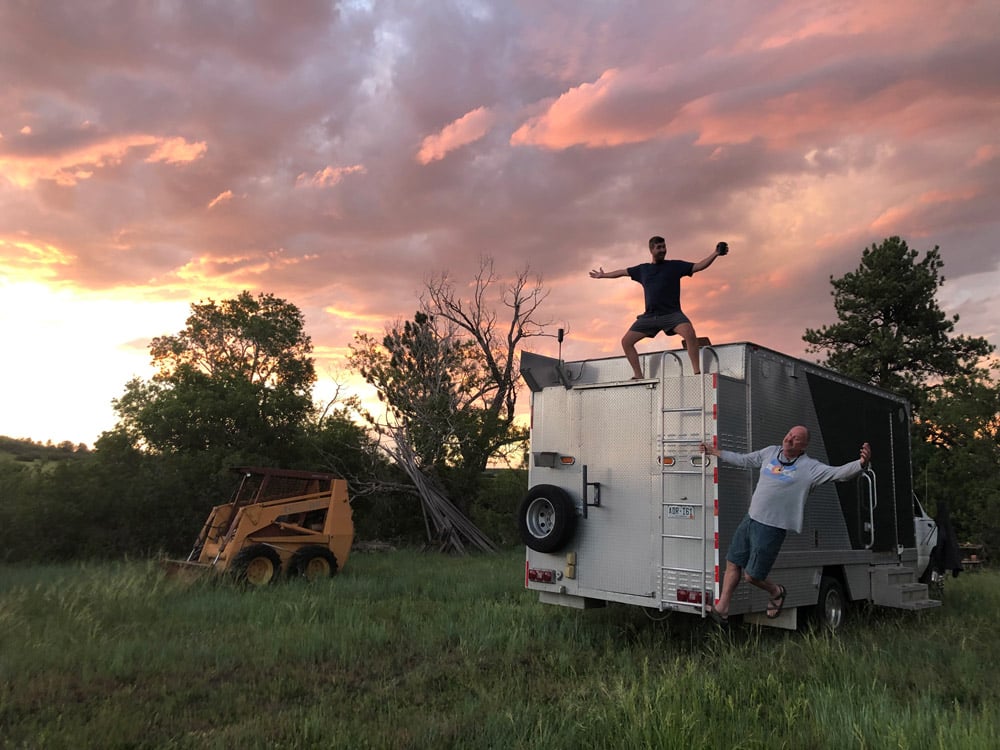 Is the WeBoost RV Cell Booster Worth It? ($499.99)
I can honestly say, without a doubt, that the WeBoost RV is an essential piece of equipment for everyday travel and is well worth the high price tag.
**Note: I included affiliate links to the cell booster – which helps support my articles and costs you no extra when viewing the item through one of these links.**
While this is my opinion, it is based on my current circumstances and lifestyle and may not fit the same expectations of someone with a different lifestyle.
I have owned the WeBoost Drive Reach RV for over 6 months now and during this time, I have been able to test the cell booster in various states and multiple campsites on BLM land.
I have tested the WeBoost RV all around Colorado, New Mexico, Utah, Idaho, and Wyoming. The results are similar in each state and the expectations run the same.
The WeBoost RV improves our 4G LTE hotspot connection almost 90% of the time and often allows the use of streaming Netflix, Youtube, or Zoom meetings for work.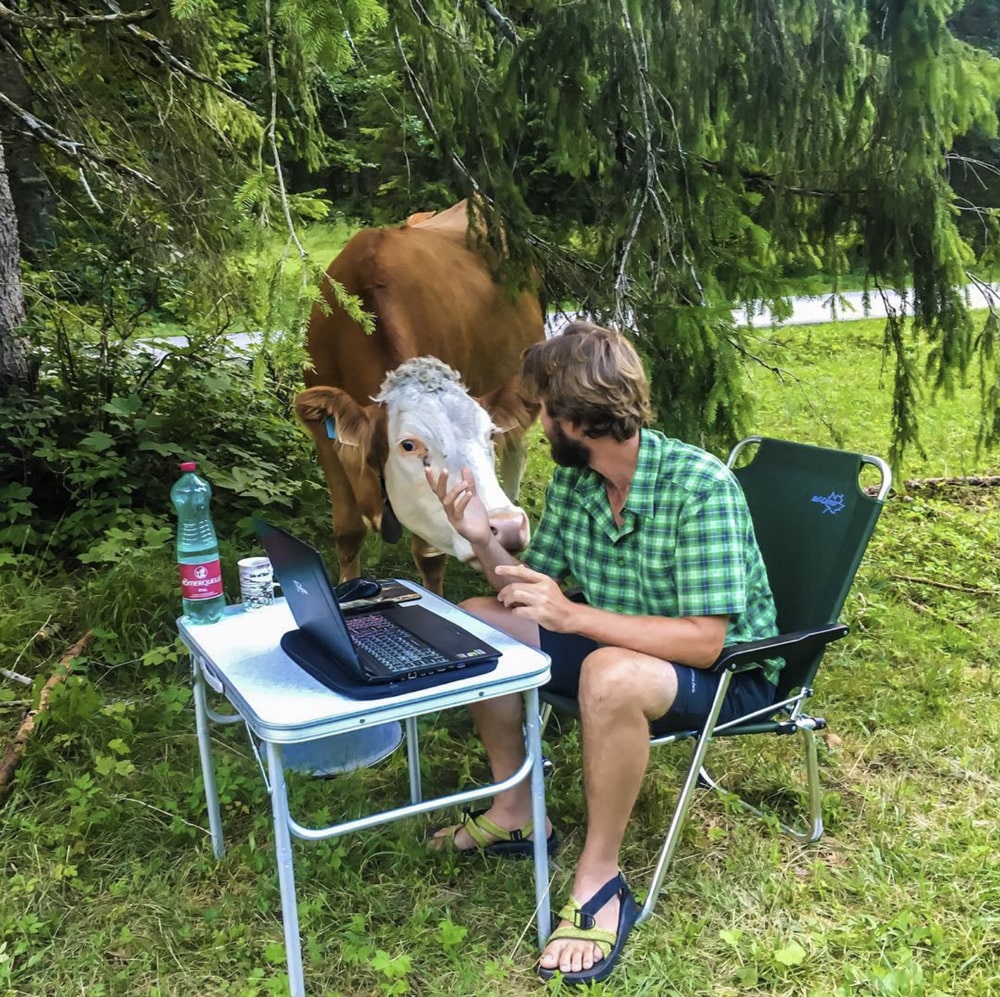 What to Expect from the WeBoost Drive Reach RV
Before we get ahead of ourselves, let's set the right expectations for the cell booster. It is not going to act as a magic dongle that gives you the power of streaming in the backwoods where you previously had no service.
If you know of that perfect hidden campsite that is far from civilization but never came close to supporting any cell service, then you should not expect the WeBoost RV to suddenly provide service.
It simply does not work that way and it should not be purchased with those expectations in mind.
Where the cell booster really excels is in locations where the service is spotty or only supporting a few bars and needs help to boost the signal. For someone like me that spends their workday on the laptop in remote locations, this can be the difference between barely loading websites to streaming video and working efficiently with fast internet.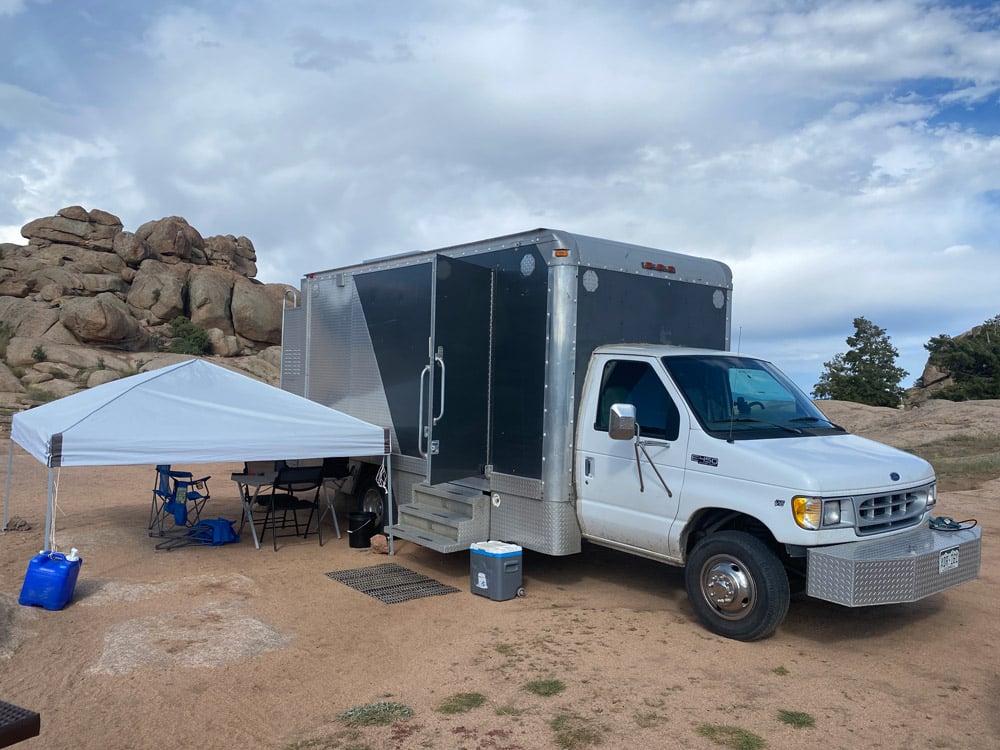 Speed Differences with WeBoost Cell Booster
I could go on all day about the speed difference with the WeBoost Drive Reach RV but what good does that do without some picture proof?
Using the Speedtest by Ookla App for my iPhone, I had the chance to record the speed change with the cell booster off and on. With that said, there were also many instances that the cell booster had a minor effect on the connectivity due to already having a good signal. The following tests are all from specific camping locations on BLM land where the service was poor without the use of the booster and my phone would only show a single bar or two of service.
After we installed the cell booster, we had our first test right outside of Moab, Utah on BLM land that is notorious for poor service. We were pleasantly surprised by the very first test as it drastically changed the speeds (as seen below).
Moab, Utah Cell Booster Test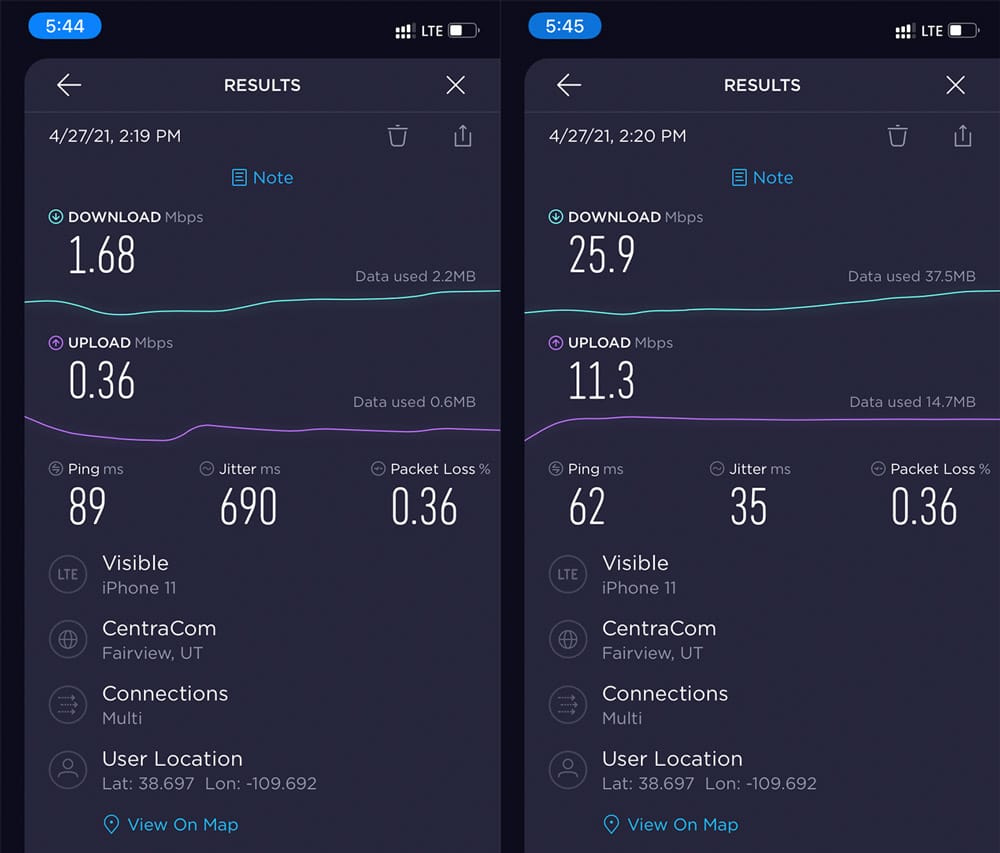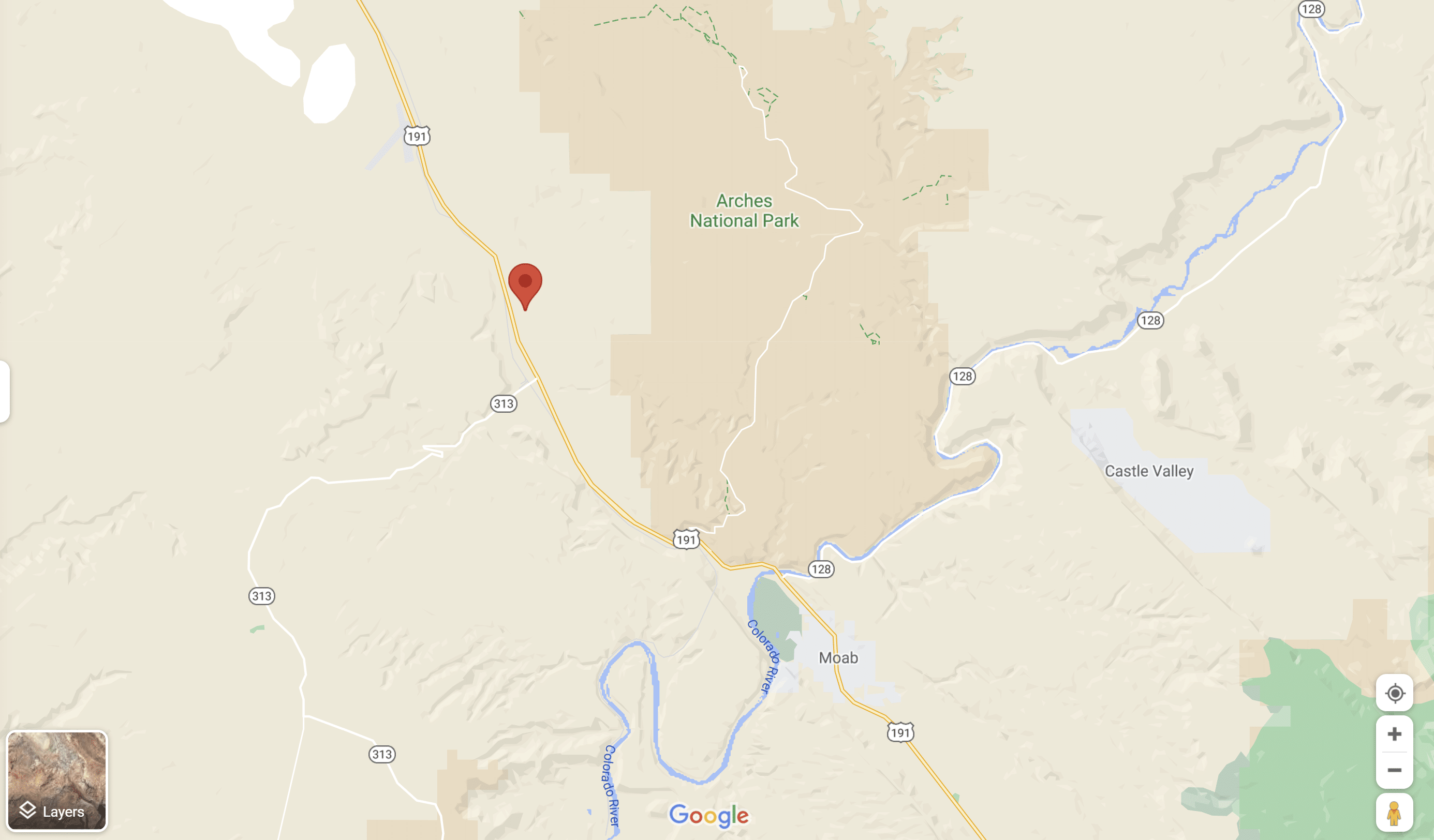 Our next test was on BLM land in the small town of Mancos, Colorado located in the Southwest near outside of Durango.
Mancos, Colorado Cell Booster Test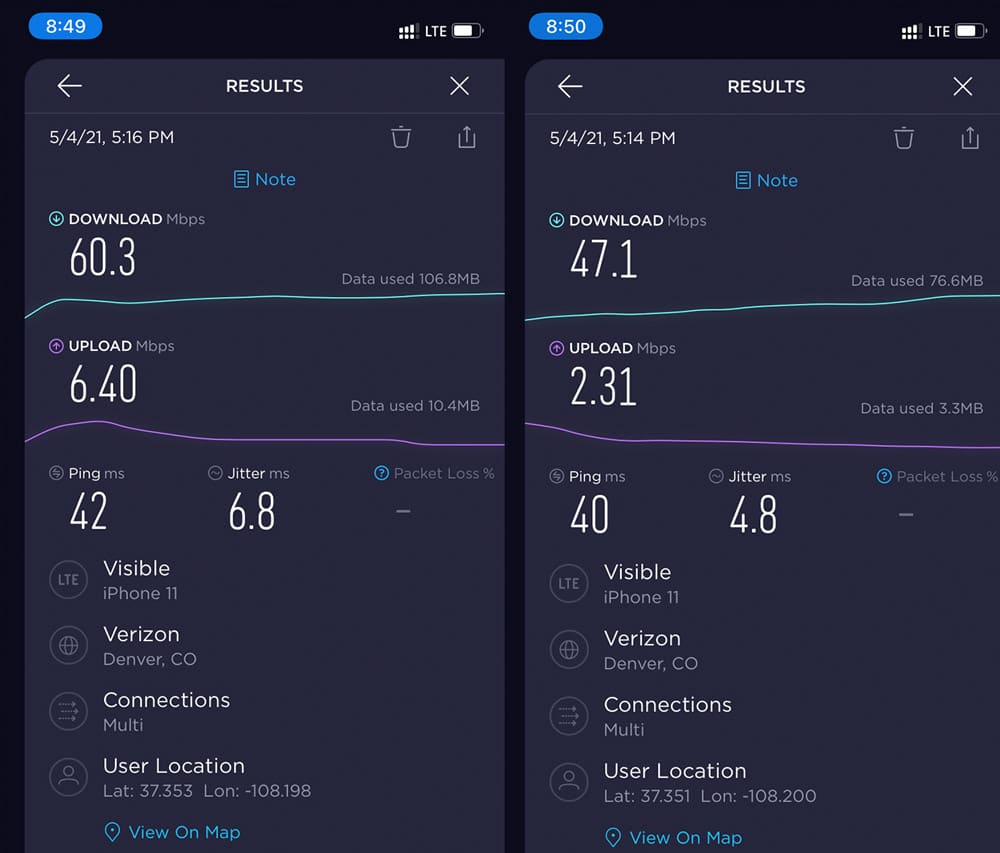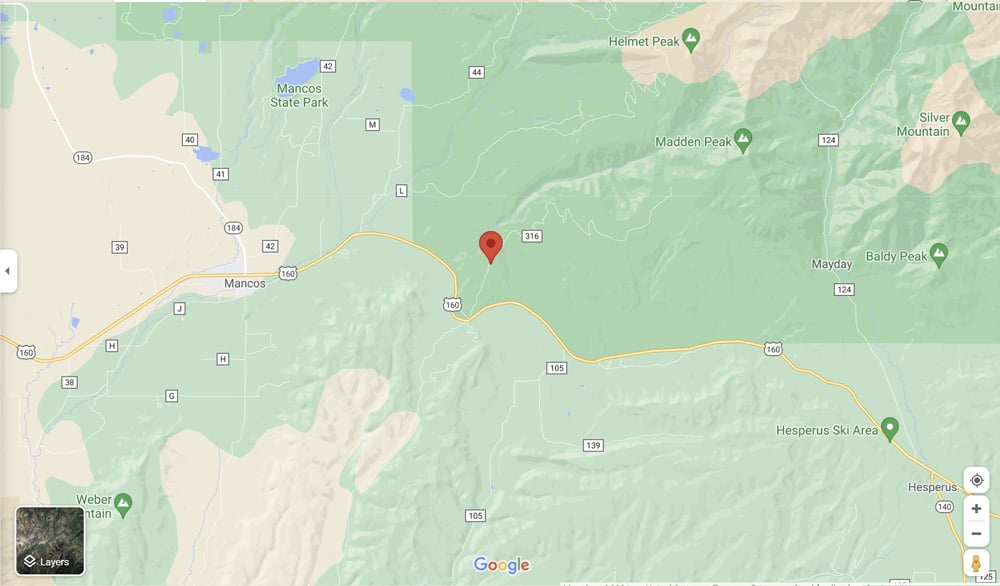 While there was already a decent cell signal at our campsite, we were still able to boost the signal and obtain an extra 13mbps for our internet – and we will take the extra win!
Castle Rock, Colorado Cell Booster Test
This test was closer to the city on some private land on the outskirts of Castle Rock, Colorado. While the original speed of 5mpbs was enough to get our work done, having it boosted to 13mpbs made it much more efficient.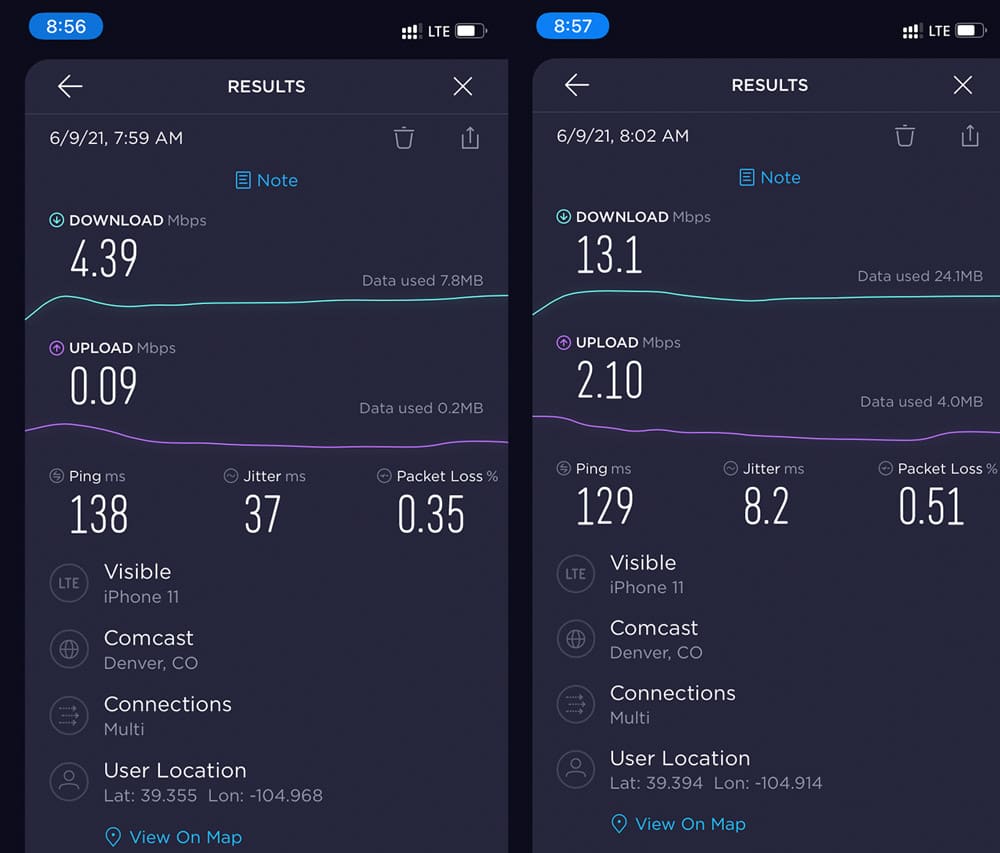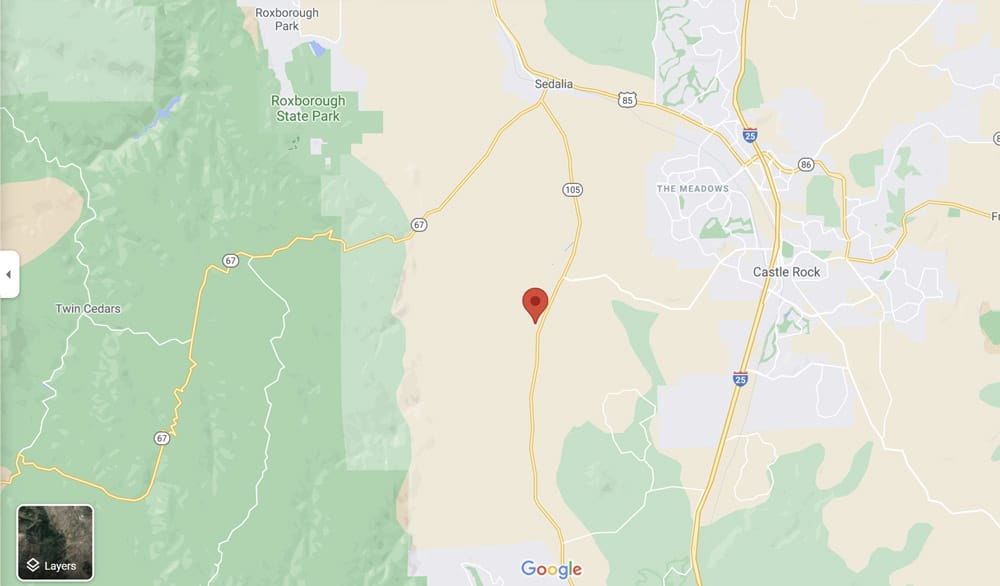 Telluride, Colorado Cell Booster Test
The BLM land on the outskirts of Telluride was quite the challenge when searching for a solid cell signal in a long-term camping spot in the forest. The vast mountains in the area make it difficult for cell towers to reach campsites but the cell booster once again proved useful for allowing us to work in the forest and play in the town of Telluride, Colorado.
Ridgway, Colorado Cell Booster Test
This test was in an "urban camping" spot as we were parked right in the town of Ridgway outside of a friend's house. It was yet another great example of being able to double our internet speeds at the flip of a switch.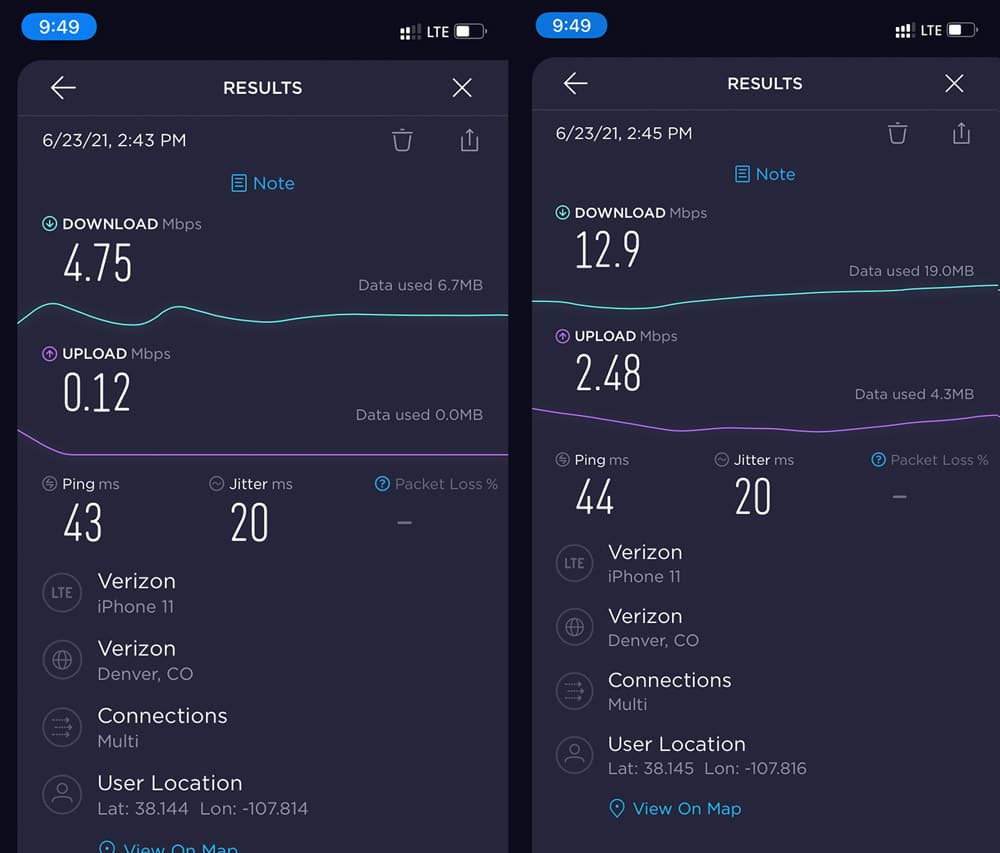 Cell Booster Improves a Signal, It Does not Create a Signal
These are just a few examples from some of the places we have visited over the summer. Almost every time we tested the booster, the speeds were noticeably better. This brings us to a major factor in deciding if a WeBoost RV booster is the right choice for you.
Are you willing to pay $500 to have the ability to improve your 4G LTE hotspot speeds?
If you are a weekend warrior that camps once a month, then perhaps it might not be worth the trouble just for improved internet on the occasional camping trip.
On the other hand, if you are a full-time RVer (or known as a digital nomad), then you will find the WeBoost RV Cell Booster an essential piece of equipment.
WeBoost Drive Reach RV Price
The WeBoost Drive Reach RV retail price is $499.99 on both their website and on Amazon.
The high price tag certainly encourages one to research the alternatives and WeBoost has multiple cell boosters that range from $200 – $650.
The cheaper models are built for passenger vehicles and have a much smaller range while supporting a single device on the network while the most expensive model is built for a stationary RV and requires setup before each use.
Overall, with checking out the various different models, the Drive Reach RV is the best model for the full-time RVer that likes to move around to different locations.
(Side Note: We paid full price for our WeBoost cell booster, and this article is not sponsored.)
Installation of the WeBoost Drive Reach Booster
The installation process may seem a bit daunting after opening the box and seeing all the components, but it is quite straightforward with clear instructions.
Basically, it works by using a large antenna that is mounted on the outside of your vehicle and is then routed to an inside antenna, which is the point that boosts the cell signal.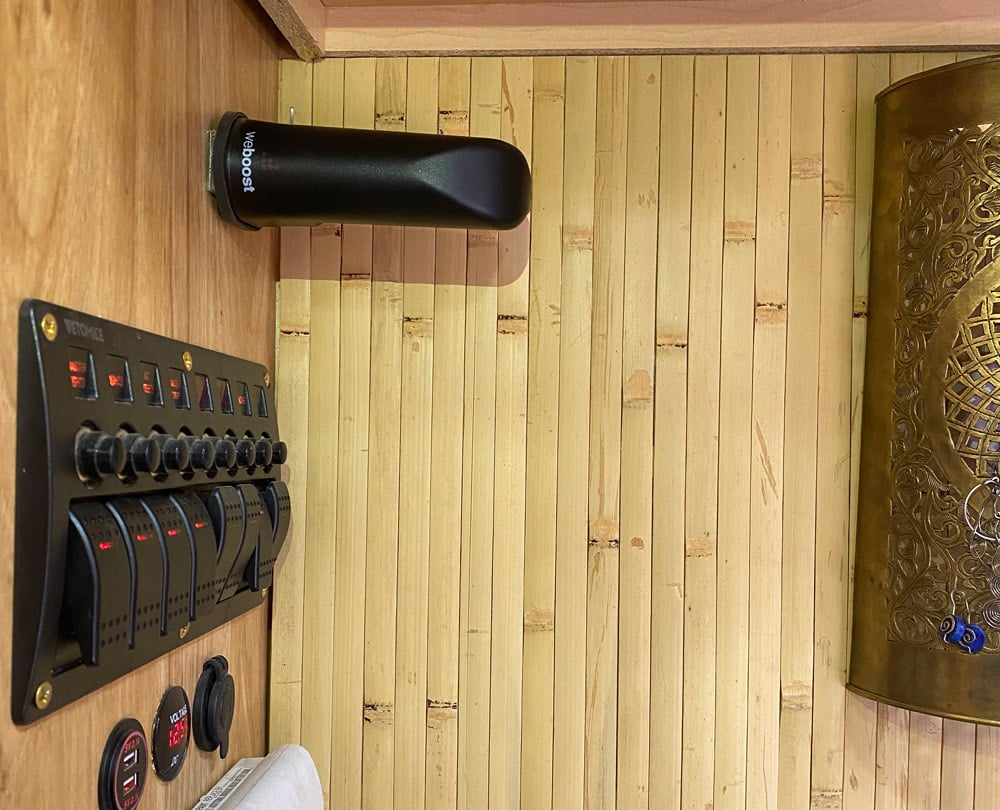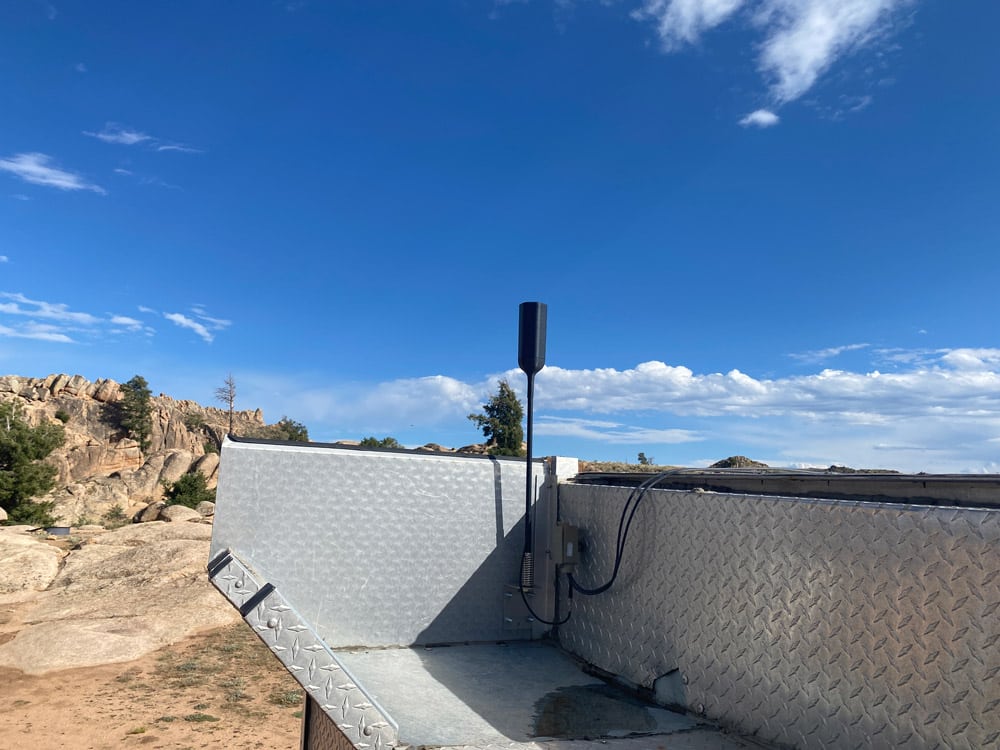 The box comes with hardware to commonly mount the outside antenna to the ladder of an RV, although you can mount it in other ways that can be convenient to your build.
Since our box truck is a custom build, we found the best location to be on the corner of the truck next to the cables for the solar panels so all the cables and wires can be kept together in an organized manner.
The outside antenna connects to a 25' cable that leads to the booster unit that is to be installed inside the vehicle.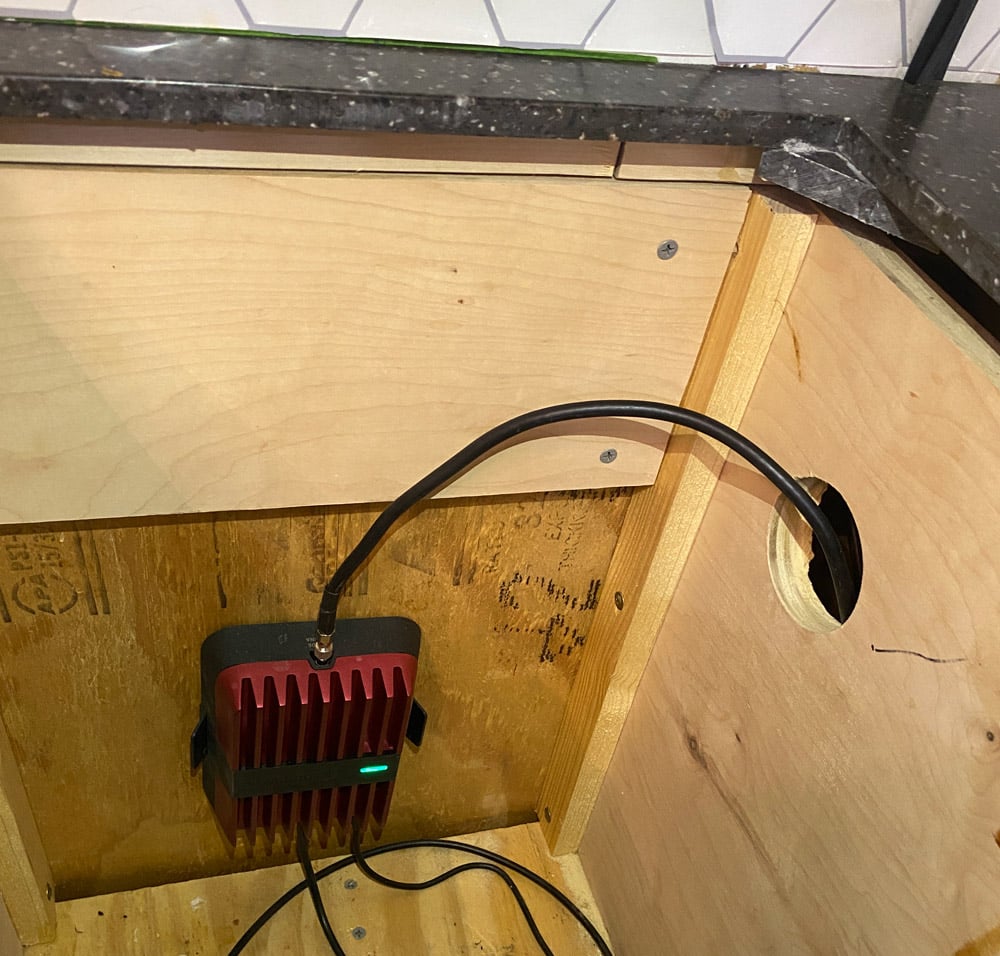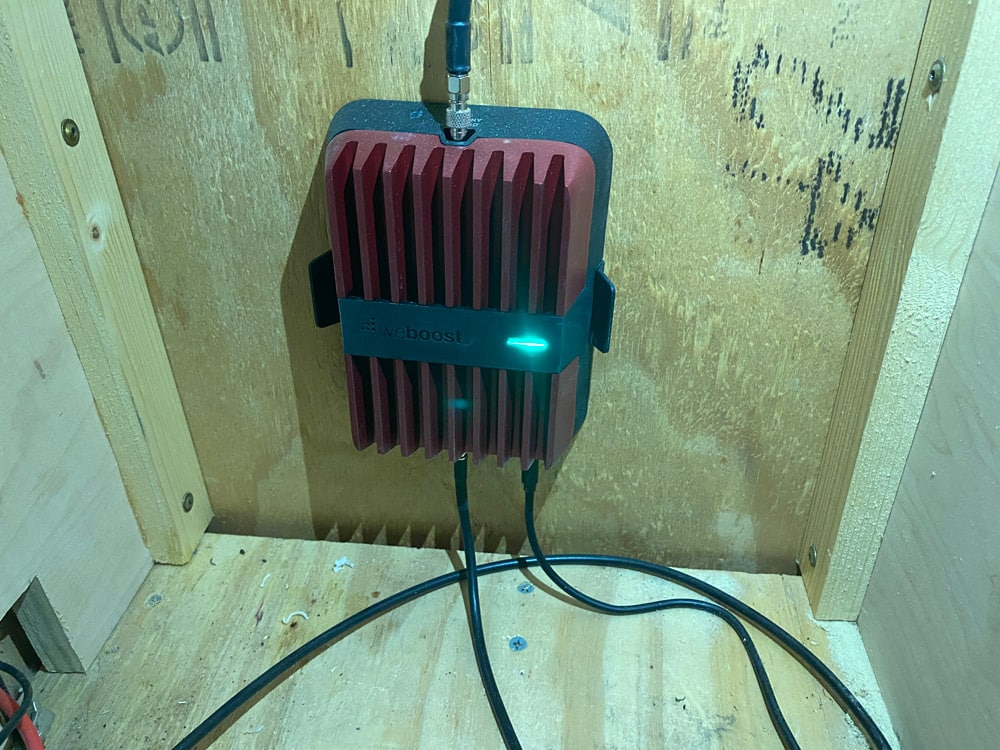 This booster is then connected to the inside antenna by another cable. The inside antenna should be installed in a location that is not obstructed and can be within a few feet of your 4G/5G hotspot device.
(Note: It is important to know that your hotspot device will need to be as close as possible to the inside antenna, otherwise, it will not have much of an effect. When we are using the internet, we place our 4G hotspot (in this case an iPhone 11 Plus) right next to the inside antenna to provide the best results. Keep this in mind when you decide on the proper placement of the antenna inside your vehicle.)
Once you have both antennas situated and the booster box in a convenient location, it is then time to provide power to the cell booster.
Biggest Drawback of the Drive Reach Cell Booster
This is probably our biggest annoyance with the WeBoost Drive Reach RV cell booster. In fact, it makes no sense to either of us; we are still dumbfounded by the lack of this feature.
The cell booster does not come with a 12V power source.
Why a product specifically targeted for RVers does not have a 12v connection is beyond me since everything else that runs off power in an RV is with a 12v connection, except for power-hungry appliances.
In the box is a 120v AC connector which would need a power inverter to use. This is a complete waste of energy and is not a recommended method for powering this device since you can connect it directly to your DC power.
We decided to purchase the separate 12v DC cord for $24.99, which was a bit frustrating since we felt like it should have been included with the package.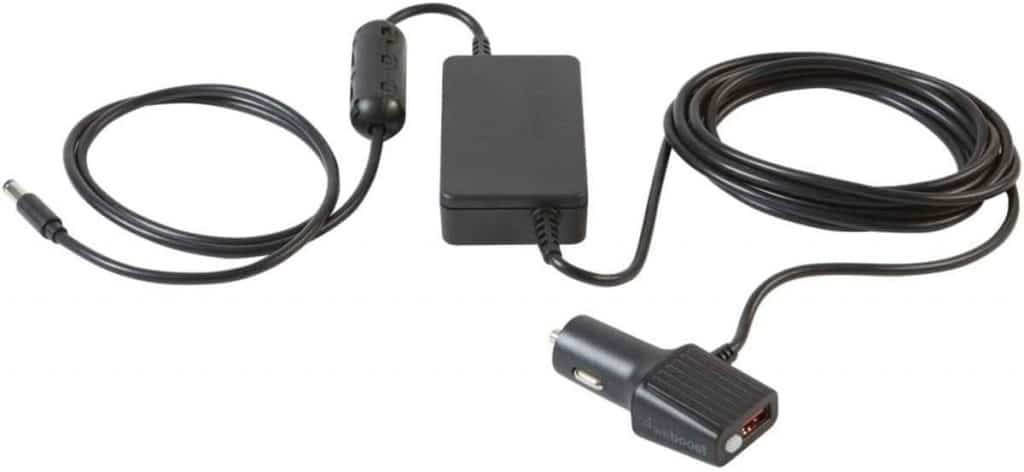 (Note: We connected the cell booster to our control panel of switches, so we can turn it on and off with the flip of a switch. This allows us to conserve energy by only keeping it powered when in use.)
Final Takeaway: Should you Purchase the Drive Reach Cell Booster?
As we have previously determined, the WeBoost cell booster does not create a cell signal where there is already no cell signal. It is simply a device that will take a poor signal and improve it with better service.
As a full-time RVer and digital nomad, I find this to be an important tool to have on the road and would recommend it to anyone else that shares a similar lifestyle.
If you are an individual that goes on the occasional camping trip with your recreational vehicle and might not even work your job during the time you are camping, then this may not be worth the trouble of installation and shelling out the extra $500.
Thanks for reading our in-depth review of the WeBoost Drive Reach RV cell booster and we hope that it has helped you make the right decision. Have you had other results from the cell booster in a different location in the United States? We would appreciate your feedback and suggestions if you have been able to come up with different results in other States – just mention something in the comments below!