El Chorro, Spain Climbing – Sport Climber's Paradise
El Chorro has everything you would want from a climbing destination. Awesome community, unmatched crags, fantastic bed and breakfast, and some of the best weather in Europe.
When it comes to escaping the cold in Europe and other countries around the globe, El Chorro is one of the places that comes to mind due to the great temperatures and consistent sun.
You may be thinking… is El Chorro a good spot for my experience in rock climbing? Let's look at the grading at this beautiful location.
Climbing Grades and Difficulty in El Chorro, Spain
It is surprising just how much variation the crags are in climbing grades. Whether you are a complete beginner to outdoor rock climbing or an experienced professional, there will be plenty of climbs to keep you busy for months.
Beginner Climbing Routes in El Chorro
If you are a beginner climbing or looking for easy-going routes, then you might be interested in finding crags that have a sport grade of 4c and below. Often, this can be difficult to find at popular climbing destinations but there are plenty of routes for the beginner.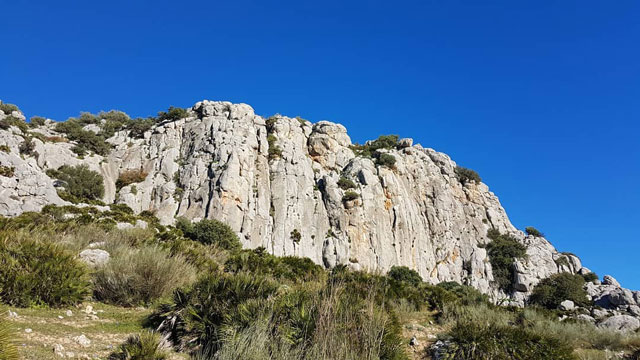 Between the Frontales, Escalera Arabe, and Serena sectors in El Chorro, you can find close to 50 beginner routes alongside advanced and expert routes. This makes these sectors great for a varied group of climbers that range in skill.
Other notable climbing crags that have plenty of beginner routes include sectors Rocabella and Valle de Abdalajis sharing another 35 beginner routes between them.
Intermediate Climbing Routes in El Chorro
While it may seem that most of the climbing in El Chorro is advanced, you would be surprised just how many intermediate routes there are in this beautiful location. An intermediate climber could stay busy for years trying to climb everything this place has to offer in the 5a – 6a+ grade range.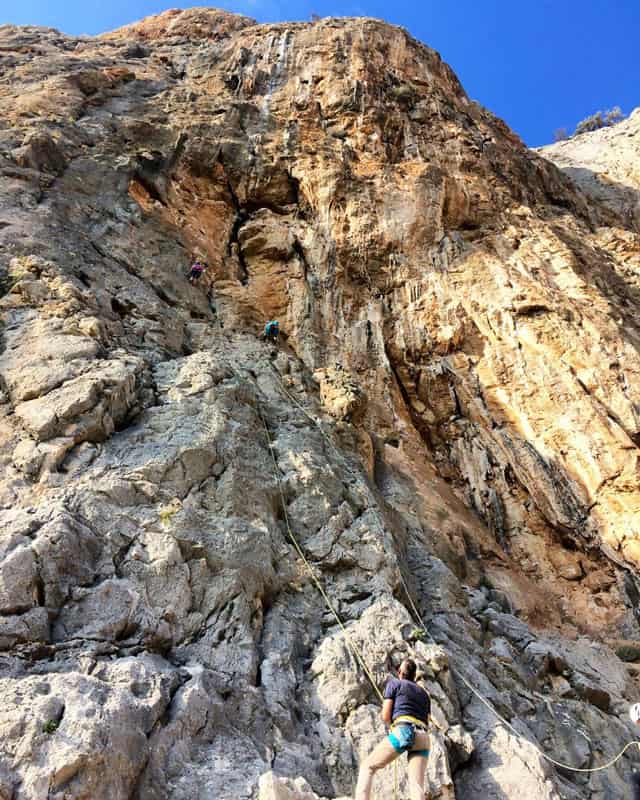 In fact, there are over 400 intermediate routes with many more that may be unlisted in known guides.
While almost every sector has many intermediate routes that are worth giving a climb, we recommend checking out the Frontales and Escalera Arabe sectors to keep you busy seeing as they have some of the most routes graded 5a – 6a+.
Advanced Climbing Routes in El Chorro
Perhaps you have been climbing for some time and you are searching for some more challenging features. If this is the case, you might never want to leave southern Spain.
There are in total of almost 600 sport climbing routes graded 6b – 7a in El Chorro and the surrounding areas.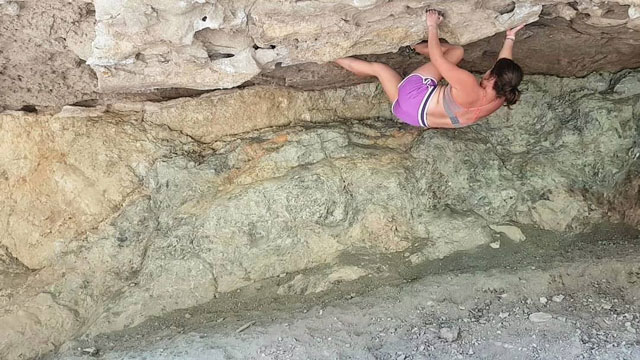 Much like the intermediate climbing in El Chorro, Frontales and Escalera Arabe include some of the most routes to find in all of the sectors for advanced climbers. Another really fun and notable section with around 50 advanced routes is the Puerto Rico sector. While it is an hour's drive from El Chorro, it is well worth a long visit, residing outside the coastal city of Marbella. You can even see Morroc in the distance while you climb!
Expert Climbing Routes in El Chorro
El Chorro has long been known as an expert rock climber's paradise. Two sectors really come to mind when it comes to endless expert climbing routes graded 7a+ and higher, Makinodromo and Frontales.
With all areas combined in and around El Chorro, you can find over 400 routes to keep you pushing the grades.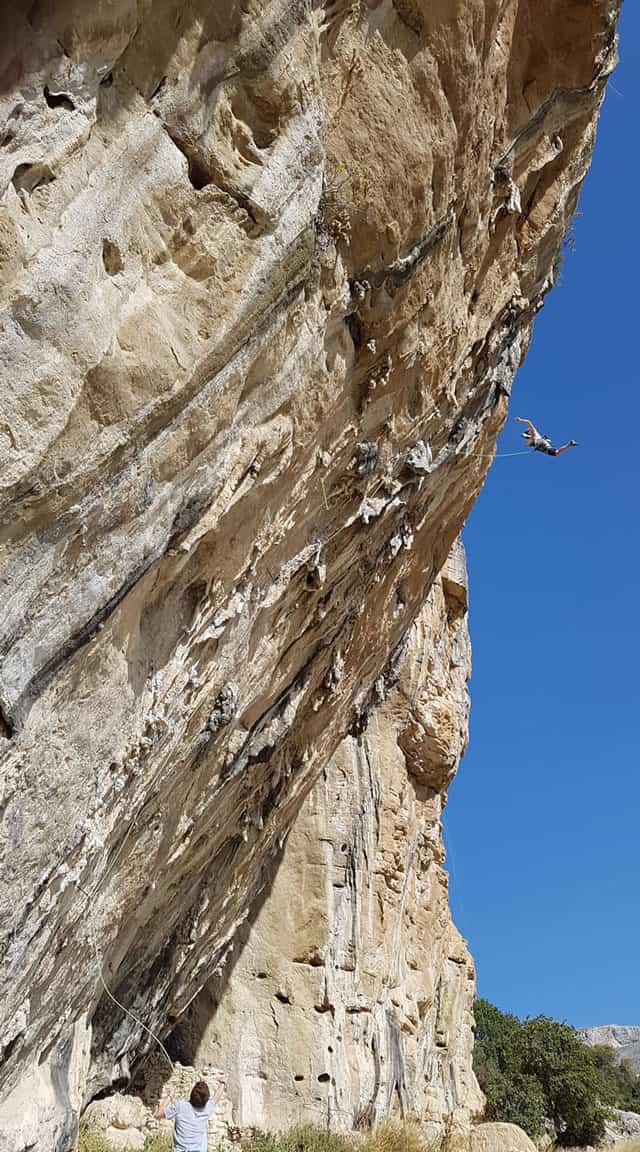 There is no doubt that El Chorro is one of the best places to climb in Europe for all levels of climbers from beginners to experts. But when is the best time to visit the area?
Best Times to Climb and Weather in Southern Spain
Some of the best weather in this region can be found from mid-October to the beginning of May. It is during this time that the weather is most suitable for climbers with lots of sunshine and comfortable temperatures.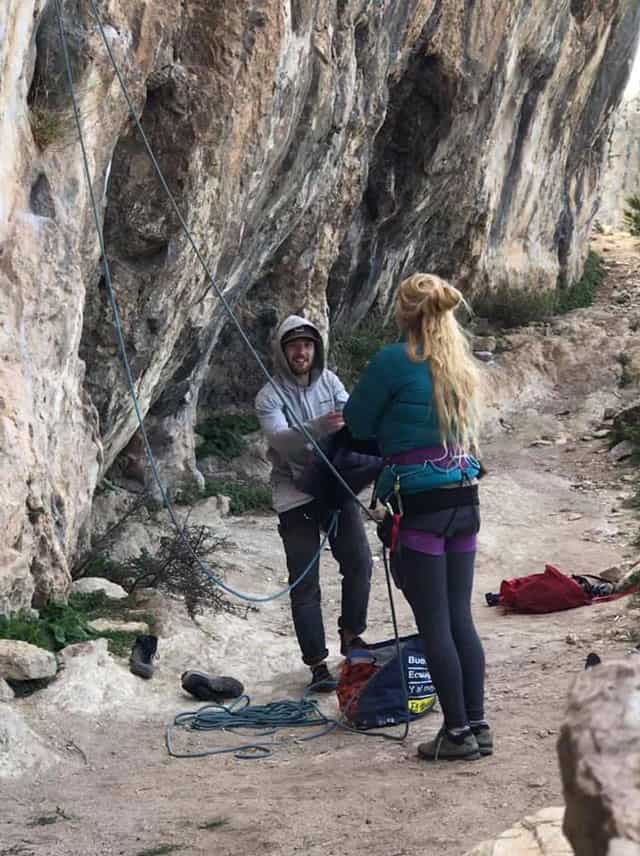 In the fall and spring, El Chorro can get quite hot without cloud cover so it is recommended to bring sunscreen and a hat if you are visiting a south-facing crag. This may be the perfect time to hunt out the shaded crags with the Desplomilandia sector being one of the greatest sectors to climb in the shade.
For winter climbing, the temperatures can see a dramatic drop once the sun disappears over the horizon. For those climbing during these winter months, it is recommended to bring a warm coat and hat.
Getting to and Around El Chorro, Spain
If you plan on flying to southern Spain, the closest airport is Malaga International Airport. The airport is one of the most popular in Europe and has direct flights from all major European cities throughout the year.
From there, you can grab the train to either Alora or straight to El Chorro. If you choose to take the train to Alora since it runs more frequently, then you can easily hitch a ride or taxi to El Chorro from there. The train straight to El Chorro runs 3 times a day and will drop you off right in town.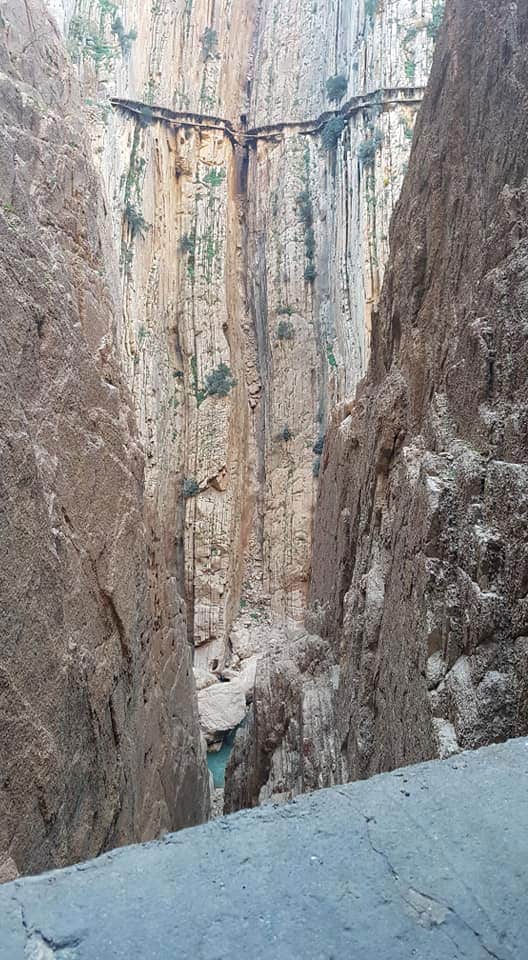 You do not need a vehicle to be able to get around El Chorro. Most of the crags can be reached by foot within an hour and a half. With that said, a car could come in handy to reach some of the further crags such as Puerto Rico, Desplomilandia, and Valle de Abdalajis, to name a few.
Staying and Accommodation in El Chorro, Spain
While wild camping is strictly prohibited in El Chorro, there are a handful of hostels or bed and breakfasts in town.
Here at the Olive Branch, we offer many different accommodation options and we recommend making a reservation before arrival as bookings can fill up fast.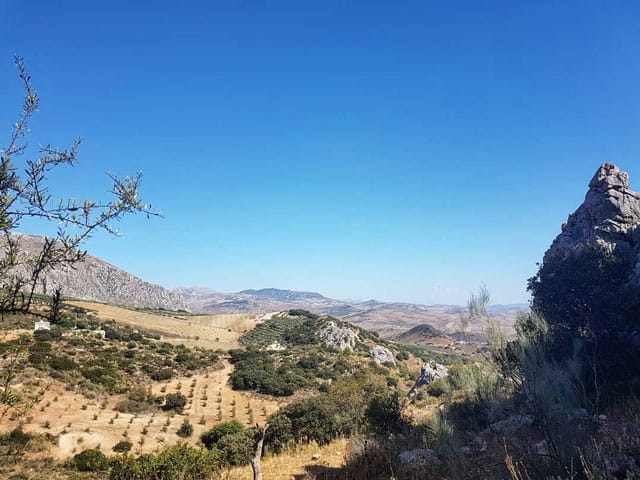 You can have a stay at our bunkhouse, which consists of an open plan kitchen, dining, and lounge area. If you want to be closer to nature or looking for the cheapest accommodation, then we have many camping spaces available for both pitched tents or vans.
If you are looking for a more comfortable and private stay, check out our five en suite bedrooms.
El Chorro & surrounding areas also offer plenty of other activities to make your holiday an intense experience.
Hiking in El Chorro, Spain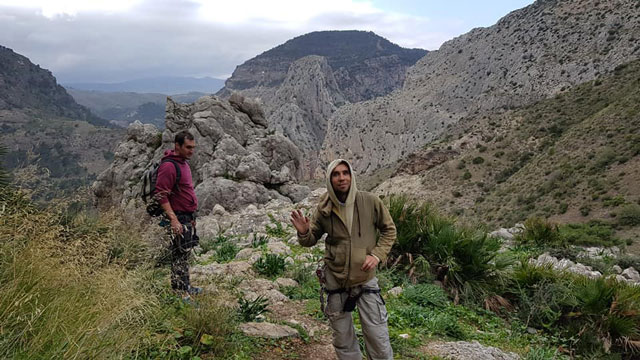 The wild mountain landscape of El Chorro offers many impressive hiking trails. There are olive & almond groves, fragrant pine forests, rugged mountain landscapes, turquoise lakes & a breathtaking panorama (from 1 to 7 hours long). On the website WIKILOC, you will find GPS coordinates and we are happy to show you the most beautiful hiking trails!
Horse Riding in El Chorro, Spain
Horse Riding El Chorro is a small & friendly stable in El Chorro. Marc & his English team offer individual treks through the forests and mountains of El Chorro that match your riding experience. Horseback riding (2-5 hours) Day tours through the mountains Full Moon Rides for Information & bookings: https://www.horseridingelchorro.com
Mountain Biking in El Chorro, Spain
The wild mountain landscape of El Chorro is a mountain biking paradise. El Chorro & surrounding areas offer wonderful trails, off piste or road tours in very varied settings. Whether for a long mountain bike holiday or as an alternative for your climbing day off, El Chorro is the place to be!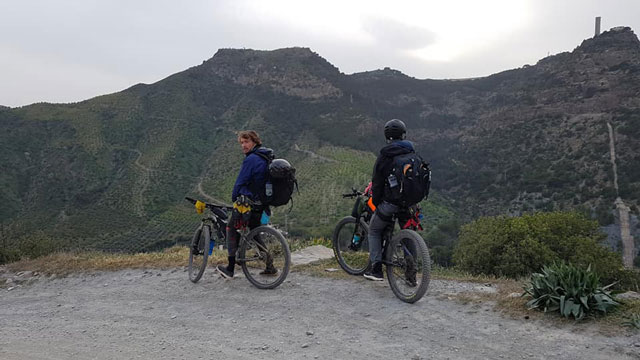 We look forward to seeing you in El Chorro during your climbing holiday! If you have any questions, do not hesitate to contact us.